Less than two weeks after a suicide bomber detonated a nail bomb at an Ariana Grande concert in Manchester (Grande had just left the stage when the explosion went off), the 23-year old returned to perform at the much-buzzed-about, sold-out benefit concert, One Love Manchester, on Sunday. Grande performed for 50,000 fans at Old Trafford cricket ground, two miles from the Manchester Arena where the bombing occurred.

Just ahead of the show, Grande's manager assured fans that attacks in London on Saturday would not keep her from performing, saying she'd sing with "greater purpose," and that victims and survivors of the bombing would be honored "with courage, bravery and defiance in the face of fear."
Some serious pop music heavyweights performed ahead of and alongside Grande, including Coldplay, Justin Bieber, and Katy Perry.
According to The Guardian, many of those in attendance had been at the show where the the bomb went off:
"Thousands of those present had been at the Arena on 22 May. Some, such as eight-year-old Lily Harrison, had been badly injured, along with her mum and dad. She took a special bus from the Royal Manchester children's hospital, determined to be in the crowd, along with two other children from her ward.
She had promised Grande that she would be there, when the pop star turned up at her bedside on Friday night, unannounced. The little girl was determined to be at the concert, despite the pain from shrapnel which tore through one of her shoulder blades."
G/O Media may get a commission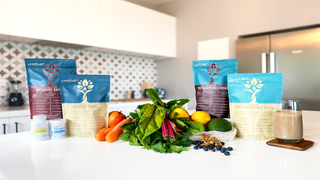 After performing a duet with Miley Cyrus, Grande addressed the crowd, "I want to thank you so much for coming together, and being so lovely….I think that the kind of love, the unity that you're displaying is the medicine that the world really needs right now. So I want to thank you for being just that. I love you so much. Thank you."