On Wednesday, Ariana Grande released the Dave Meyers-directed video for her new single "The Light Is Coming," featuring Nicki Minaj. The song itself is a bite-sized burst of pop and a slight departure from what we're used to from Grande. The video is a dark, strange trip through the woods.
Whereas most of her songs aim to show off her four-octave vocal range, "The Light Is Coming" has Grande doing a fragmented, half-rapped delivery over a trademark minimalist beat from Pharrell Williams (similar to "Lemon"). Interestingly enough, both "Lemon" and "The Light Is Coming" appear to use separate vocal samples from the same 2009 Pennsylvania town hall meeting about healthcare. "Lemon" samples the late Senator Arlen Specter saying "Wait a minute," while "The Light Is Coming" features a rebuke from a member of the public—"You wouldn't let anybody speak!"—played on loop in the background.
The visual tricks in the "Light" video feel a little gimmicky yet appropriate for the song's mood, while still centering Minaj and, primarily, Grande. (The video is a collaboration with Reebok and premiered on their site. Watch it here.)
The video starts off with a slow-moving tracking shot in the woods at night, revealing Nicki Minaj posing in a sea of fog.
G/O Media may get a commission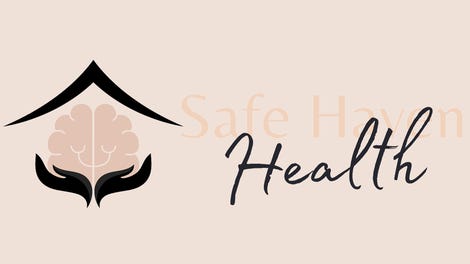 Addiction counseling
Safe Haven Health
The camera moves in on Minaj as she raps her promotional intro: "Now you benched, aww, your bum knee/Now I'm the bad guy, call me Chun-Li"—then suddenly swings back to reveal Grande frolicking behind her in the woods, holding a mystical orb of light.
It's a cool orb! But then she ditches the orb and runs off into the woods without it. (Meyers uses a cool trick here where he tilts up to a different, orb-less Ariana, making it look as though it's all in one shot, a la Michel Gondry.)
When the chorus comes back in, the woods are suddenly filled with red, alien light, rendering Grande in a moody silhouette.
There are plenty of other strange digital effects along the way, including my favorite: the Ariana clones that appear toward the end.
Meyers, who's been directing dance- and comedy-driven music videos since the mid-'90s, also helmed the sprawling CGI video for Grande's "No Tears Left To Cry," as well as Kendrick Lamar's award-winning video for "HUMBLE" last year.
Question: will Ariana and her fiancé Pete Davidson watch "The Light Is Coming" in their new IMAX theater?