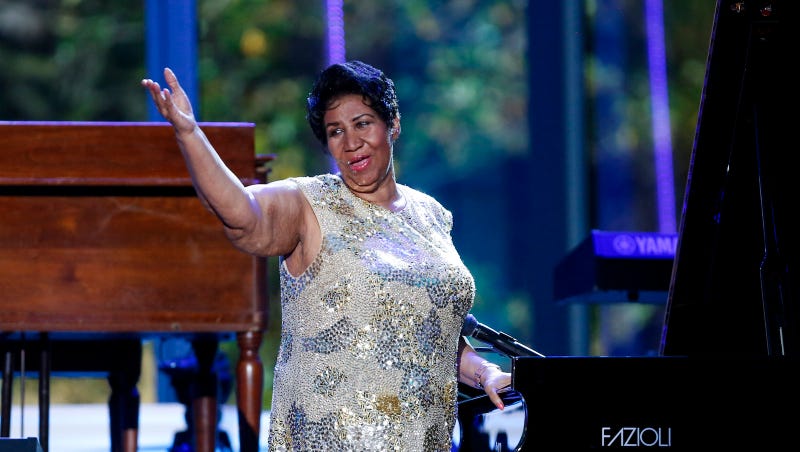 Aretha Franklin is 74 years old, but she keeps touring, bless her. Last year Franklin had to cancel a show in Las Vegas due to exhaustion. This year she's canceling three shows, because her doctor says she needs to lay down.
In a statement on Monday reported by the Associated Press, Franklin said, "Due to doctors' orders I will have to cancel a few concerts for the next month or so."
Those concerts include a show on August 26 in Virginia at Wolf Trap National Park for the Performing Arts, and two New York concerts, both planned for Radio City Music Hall in September. The first was "Tony Bennett Celebrates 90," the other was her own headlining performance. Franklin said she'll likely be back touring in November after gathering her strength. This is all a bummer, but on the bright side we have what will definitely be a crazy Tony Bennett concert to look forward to.