I saw a headline about Aretha Franklin's rapidly failing health last night but chose not to believe it because it was unsourced on my Twitter timeline. Why burden myself with a terrible rumor before bed, I thought. Unfortunately, Detroit's Local 4 News has just confirmed her illness with family members.
During their Monday morning news broadcast, Local 4 reporter Evrod Cassidy appeared to be holding back tears while sharing the following:
"The queen of soul, Miss Aretha Franklin, is gravely ill. Family members confirmed the news with me this morning. Right now Aretha's asking people in the city of Detroit where she calls home to pray for her. As for her condition... we're asked not to release that information, but we will have much more details for you as we are allowed to share."
Do what she's asking. It couldn't hurt.
G/O Media may get a commission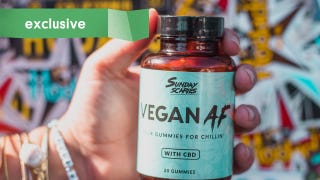 Vegan AF CBD Gummies for Chillin'
---
And now, a slightly brighter note:

[EW]
---
Ricky Martin was on a boat. [TMZ]