Though the FBI is reportedly working hard to find out who the hell is trying to extort Kevin Hart out of millions of dollars by shopping a video (or series of videos, I can't tell) showing him doing...something (again, who knows), TMZ has assumed the role of small-town police force that refuses to stop investigating just because the feds came plowing through.

Over the past 12 hours, they have published two stories focusing on two separate women who may or may not be the extortionist, Monique "Momo" Gonzalez and Montia Sabbag.
In this story, TMZ goes so far as to definitively identify Sabbag as the woman shown next to Hart at the beginning of the video, but she claims she absolutely is not the extortionist. Her attorney says she would be happy to take a lie detector test to prove it...but there's a catch. She won't do it unless Hart pays her $420,000, which feels like a troll.
Meanwhile, Momo says she isn't the extortionist either, and claims to have "never hooked up with Hart," though she did appear in photos with him earlier this summer.
So if Momo isn't the extortionist, and Montia isn't the extortionist, then who is? Is it you? Is it me? Is it someone on the inside, like Gary Sinise in Ransom? Only time will tell.
G/O Media may get a commission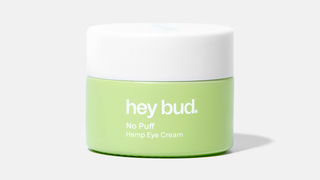 15% off
Hey Bud - No Puff Hemp Eye Cream
---
Jake Gyllenhaal will probably get nominated for an Oscar for his performance in Stronger as Jeff Bauman, the runner who lost both legs in the Boston Marathon bombing of 2013. But if her doesn't, he should feel lucky to know Bauman at all, because the dude seems very cool and great.

In a Facebook Live stream promoting the film, Gyllenhaal was interviewed by Bauman, who decided to ask him a question about Gyllenhaal's most famous ex: Taylor Swift.
Bauman: If you lost your legs in real life, do you think Taylor Swift would write a song about it?

Gyllenhaal: For me, or about it?

B: For you. Like a country song.

G: She sort of moved more into pop now.
We may not have gotten a definitive answer, but damn that question is good and Bauman is the only one who could have asked it.
---
Sterlking K. Brown is very proud of his Emmy and his abs, which I get.
---