Well, well, look who we have here—it's our old friend, the rapid backpedal! In this case, it's a disclaimer that will now be appended to Wednesday Martin's much-buzzed-about Upper East Side mommies-with-money memoir, the anthropology-inflected Primates of Park Slope. It will clarify, as per the New York Times and Simon & Schuster VP Cary Goldstein, that "it is a common narrative technique in memoirs for some names, identifying characteristics and chronologies to be adjusted or disguised, and that is the case with 'Primates of Park Avenue.'"
This, of course, is totally accurate—although it's usually noted somewhere in the book's introduction, in the words and inflected with the intentions of the author. (I read Primates and interviewed Martin, and it was obvious to me that its events were generalized from a non-standard chronology, but I only now noticed that there's no such open caveat in the book's introduction.) The disclaimer is coming after the New York Post fact-checked Martin's memoir and wrote a post called "Upper East Side housewife's tell-all book is full of lies," finding "holes big enough to drive an Escalade through."
The most significant inconsistency is when and where Martin got pregnant with her second son. Throughout the book, Martin describes raising both of her young kids on the Upper East Side. But the Post finds that, during the years she actually lived in the neighborhood, she hadn't given birth to her second son yet at all.
She describes being forced to undergo an unusual interview to purchase her Park Avenue abode.

The co-op board, she says, held the interrogation in her bedroom, where she was confined because of a difficult pregnancy. She wears a strand of pearls while propped up in bed, the board members gathered around her.
It's an amusing scene.

Except, while property rec­ords show she and her husband bought an apartment at 900 Park Ave. in January 2004, she does not appear to have been pregnant at the time.

Martin's first son was born in 2001 and her second was born in 2007 — the year she moved from the Upper East Side to the Upper West Side.

Throughout the book, she claims to have been raising two boys on the Upper East Side. They are her supposed entree into the world of play dates and tutors.
Additionally, some of the book's colorful scenery—Physique 57, upscale macaron shops—did not exist during the years she lived on the Upper East Side, and she lived in the neighborhood for less time than the book suggests (although Martin readily admitted to me during our conversation that she'd moved after four years and continued to do "fieldwork" for two years after).
The Post also uncovered something that's less of a misrepresentation and more of a fascinating, deliberate omission: the fact that Martin and her husband sued the 92nd Street Y preschool in 2013 for "severe and permanent injuries" that their son (who, as the Post points out, appears healthy and active on their Instagram feed) sustained while playing on the monkey bars.
G/O Media may get a commission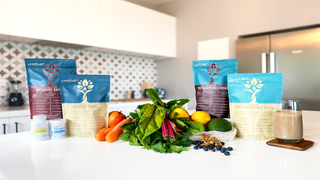 The Times notes a particularly comfortable assertion in Martin's book: "I stuck to the facts," she wrote. As you might expect someone writing a book to do! But, although the now-appended disclaimer should certainly have been there from the beginning, and in Martin's words, I'm not surprised, particularly not at the macaron shop level of detail. Memoirs are like this: reconstructed, stretched, assembled with strange aims in mind. They should ideally be fact-checked and fact-checkable, but sometimes—like with any memoir that deals extensively with childhood—they're not; sometimes, and often, the author is after something else aside from accuracy. (Joseph Mitchell did this egregiously while maintaining a silver reputation as a reporter, which still stands.)
Memoirs are difficult. Just another reason to hit delete.
---
Contact the author at jia@jezebel.com.
Image via Simon & Schuster