Here is a fundamental truth about Donald Trump and his children: Everything they touch, no matter how seemingly well-intentioned, is done with the singular purpose of turning a profit. While Midas's touch may have originally been a curse, a mythological tale meant to warn about the ultimately fatal price of greed, for the Trump family, the ruthless pursuit of profit seems to operate without any repercussions.
Numerous reports have already demonstrated how Trump used both his charity and his campaign to pay his business, and it's increasingly an accepted reality that the White House has become a platform to continue to grow Trump's business assets. Now, a new report from Forbes details how Trump and his family used the Eric Trump Foundation to dip into donations intended for St. Jude, a non-profit dedicated to treating children with cancer.

According to Forbes, the Eric Trump Foundation, which hosts golf tournaments at Trump properties to raise money for St. Jude, has been using donated funds to pay the Trump golf properties, despite claims that the Foundation uses the facilities for free. In addition, the Donald J. Trump Foundation reportedly used the Eric Trump Foundation to funnel money to those properties, as well as siphoning off donations intended for cancer charities to other charities that were "connected to Trump family members or interests, including at least four groups that subsequently paid to hold golf tournaments at Trump courses."
In 2007, Eric Trump launched the Eric Trump Foundation. The foundation started off innocuous enough: Essentially, Eric and a group of friends began hosting golf tournaments on Trump properties in order to raise money for St. Jude. From 2007 to 2011, the Eric Trump Foundation was, by all appearances, legitimate and, during those years, the Foundation was, in fact, using Trump properties free of charge. In doing so, it was operating as a charity ideally should: its overhead remained low and Eric Trump's golf tournaments were effectively raising money for St. Jude. But, as the Forbes report notes, that took a turn when, in 2011, Donald Trump discovered that the Eric Trump Foundation was using Trump properties free of charge:
But in 2011, things took a turn. Costs for Eric Trump's tournament jumped from $46,000 to $142,000, according to the foundation's IRS filings. Why would the price of the tournament suddenly triple in one year? "In the early years, they weren't being billed [for the club]—the bills would just disappear," says Ian Gillule, who served as membership and marketing director at Trump National Westchester during two stints from 2006 to 2015 and witnessed how Donald Trump reacted to the tournament's economics. "Mr. Trump had a cow. He flipped. He was like, 'We're donating all of this stuff, and there's no paper trail? No credit?' And he went nuts. He said, 'I don't care if it's my son or not—everybody gets billed.'
G/O Media may get a commission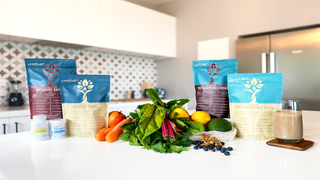 At first, the cost for using Trump courses was buffered by a donation to the Eric Trump Foundation from the Donald J. Trump Foundation:
[...] the Donald J. Trump Foundation donated $100,000 to the Eric Trump Foundation—a gift explicitly made, according to Gillule, to offset the increased budget. Thus, the Eric Trump donors were still seeing their money go to work for kids along the same lines as previous years.
At roughly the same time, the board of the Eric Trump Foundation changed significantly. Initially, the board consisted of Eric and a few of his close friends. But as those friends departed, they were replaced by close friends or associates of Eric's father, like Dan Scavino Jr. (Forbes describes these replacement board members as people who "owed all or much of their livelihoods to the Trump Organization.") At that point, the Eric Trump Foundation stopped being a booster organization for St. Jude and instead redirected more than $500,000 to other charities, many of which were pet charities of other Trump family members and nearly all of which were clients of the Trump properties. Forbes reports:
In 2012, the Eric Trump Foundation sent $5,000 to a charity called Abilis, which provides services to people with disabilities. That same year, Donald Trump's nephew Fred Trump, whose son has cerebral palsy, hosted the inaugural Golf for Abilis fundraiser at the Trump National Westchester. Over the next five years, Abilis spent an estimated $240,000 hosting tournaments at the property.

In 2013 and 2014, the Eric Trump Foundation paid $15,000 for tables at a gala for the Little Baby Face Foundation, according to a spokesman for the latter foundation. Over the next three years, Little Baby Face spent an estimated $100,000 to hold golf outings on the Trump course. The foundation denies any direct connection between the two transactions.
Essentially, Forbes reports, the Eric Trump Foundation was taken over by his father through the Donald J. Trump Foundation and reorganized as a pass-through of sorts. Money originally intended for children with cancer became yet another means of profit for the Trump properties. It's not exactly clear whether or not the movement of money is legal; Forbes writes that it "seems to defy" state and federal tax laws. What it is, however, is typical of the Trump family worldview. In their planet, everything—even St. Jude and its young patients—exists solely to enrich the Trump family, regardless of the costs.