After a long country idyll, Will and Kate and kiddos are returning to London. But first they want more room in Kensington Palace, and accommodating them means putting a two-story basement under the Orangery. (You know—where you keep the oranges.) Problem is, mega-basements are a very touchy subject in the tonier parts of the town, and their fancy neighbors are not pleased.

Back in mid-March, Sebastian Shakespeare reported on the updates in The Daily Mail:

Ahead of William and Kate's move back to London in the autumn, I can reveal that plans are afoot to dig out an enormous two-storey basement underneath the Orangery in the grounds of Kensington Palace, to 'free up the palace suites for the Royal Family'.

New planning documents show that some of the 100 staff working at Kensington Palace could move out of their offices in the palace into the 50m-long basement extension, which would also house a collection of ceremonial dress. In total, the development at the Grade 1-listed Orangery would provide more than 1,500 sq m of extra space over three floors: two below ground, and one above ground. Staff would be based on the upper level of the basement, which has lightwells to provide 'light and air'.
Note they already had "22 rooms and two kitchens" but my God, they have two children, do you expect them to live in each other's laps? However, after becoming very popular among London's many mega-rich, "iceberg" basements have actually banned by the Kensington & Chelsea Council, to prevent the whole area turning into a giant structurally unstable honeycomb full of zillionaires. (Well, a giant honeycomb empty of zillionaires, who of course spend most of their time jet-setting.)
The Telegraph now reports that the Kensington & Chelsea Council has received a flurry of outraged letters protesting the submitted plans. POSH V POSH! For instance:
Resident Patrick Hope-Falkner said: "Is everyone cowed by the involvement of a Royal Palace? No one is above the law. And the law in RBKC is subject to CL7 and the latest SPD (Supplementary Planning Document) on basements.

"Only if the planning department and local planning authority want to drive a coach and horses through their own regulations and guidelines, should this application be allowed to go any further.

"It would be a traumatic development to a listed building and a blatant defiance of the two storey rule to allow it."
G/O Media may get a commission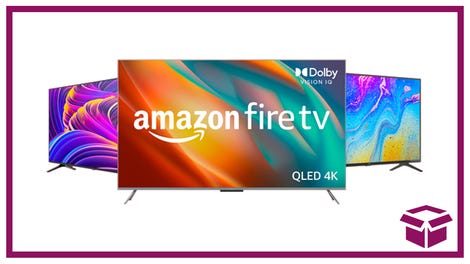 Ooh. stunning.
New Amazon Fire TVs
Retired telecom exec Donald Cameron called the whole thing a "thoroughly shoddy episode," and insisted, "This is an historic building and should not be disturbed."
Or, as the tabloid The Sun more colorfully put it:

Nevermind that several of the letters really sound more worried about screwing around with a historic building ("The Orangery has long been a much loved and visited feature of a famous architectural and historical grouping"; "This is an historic building and should not be disturbed"), considering how riled up the tabloids got over the couple's previous refurbishment—"Your bill to refurbish Kate's palace is now £4MILLION" hollered the Daily Mail 
in 2014—this should provide entertainment for the rest of the summer.