It was a bad week in a very bad year for U.S. bees and their keepers, who lost 44 percent of their total colonies from April 2015 to March 2016—a 3.5 percent increase from the previous year. And as aerial pesticides—the stuff that's at least partially responsible for killing the bees—have been deployed in certain states in an attempt to protect human populations from the Zika virus, the impact on some pollinators has been shockingly grim.
Last week, South Carolina beekeeper Juanita Stanley estimated that 2.5 million bees—essentially her entire livelihood—were killed when the state sprayed Naled (her farm, Flowertown Bee Farm, along with hobbyist Andrew Macke, were mistakenly not informed of the spray in time to protect their bees), which is considered fairly safe and effective (as pesticides go) by the EPA; the EPA has written that they "do not anticipate significant exposure to bees" by Naled.
In a Guardian report published on Sunday, Naled's efficacy was questioned.
Earlier this summer on Puerto Rico, doctors rallied against Naled when the CDC made a last-ditch plea to start spraying. Governor Alejandro García Padilla rejected the proposal in July, citing concerns over possible side effects on humans and other animals.

Puerto Rico was also the site of some of what limited Naled-mosquito research has been performed in the last 30 years. Dr Duane Gubler, a professor at Duke Medical School and an expert in infectious diseases, led that research and found that Naled had mixed results.

"It's unpredictable," Gubler said. "We did the whole city of San Juan and it appeared to be somewhat effective in some areas but not others."
Although the dramatic carnage at Flowertown appears to have been preventable (county administrator Jason L. Ward told the Times that they would attempt to reimburse Stanley, who countered that "my entire business is dead, and it's not like I can just go out shopping and buy some more bees"), studies have linked neonicotinoid pesticides (Naled isn't one of those—it's an organophosphate) to the extinction of wild bees and the significant reduction in bee sperm. Colony Collapse Disorder, the bizarre phenomenon in which a colony's worker bees seem to disappear into thin air, has also been linked to pesticide use.

Bees, which pollinate 75 percent of the fruits, nuts and vegetables grown in the U.S., are massive factors in our own survival; so is, unfortunately, avoiding a Zika epidemic. In this age of cascading crisis mitigation, the more visible and immediate problem is always going to take priority; it becomes, then, an issue of avoiding the carelessness that resulted in Stanley's loss—and perhaps of finally deploying effective alternatives to pesticides.
G/O Media may get a commission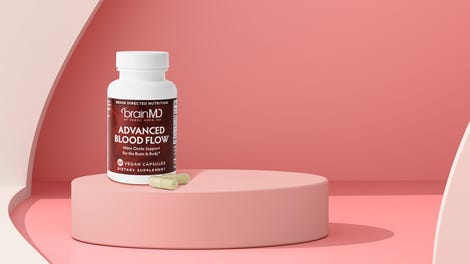 "I think this shows how easy it is to forget best practices when faced with emerging issues—and killing bees is probably not the biggest impact," Dr. Dennis vanEngelsdorp, a bee researcher at the University of Maryland, told the New York Times last week. "If you're killing honeybees, you're killing a lot of other non-honeybee pollinators, too, and those populations could take a long time to recover."