What the hell is going on with swimsuits these days? I know the world as a whole is spiraling into a pit of nothingless bullshit, but must we be ill-outfitted in a supply of uncomfortable swimwear as the oceans rise and Utah becomes the hot new beach destination?

We barely made it through the terrible "strappy swimsuit" trend, which hasn't even fully passed yet, and now swimwear designers and people who just generally hate women are back at it with brand new ways to make you look terrible and feel even worse.
Perhaps what's most frustrating is how so may of them are bastardizing the classic one-piece. I welcomed the one-piece movement. I love a one-piece—I have a few myself. However, I think the problem is a one-piece is inherently more boring than a two-piece, so these are attempts to jazz shit up. To be clear, this is not the solution.
G/O Media may get a commission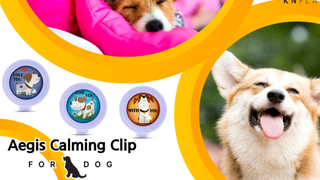 20% off
Aegis Calming Clip for Dogs
Now, I can get down with the high-cut one-piece. This can be flattering and rather comfortable depending on how you're feeling about your stomach that day. However, cutting the leg all the way up to your boob is not a good look. At a certain point, there's diminishing returns with the leg elongation and you're drawing attention to that weird no man's land area where your hip, thigh and stomach all converge.
My colleague Ellie Shechet has covered this unfortunate style and there wasn't a lie to be found.
These suits often reveal some butt. I don't mind some butt. Butts are great, it's the awful sideboob ruining the party. Despite the many attempts by fashion writers and Miley Cyrus, I rebuke the sideboob. It may not look bad, but it certainly doesn't look flattering. It's just like: "Oh, hey, there's the side of that lady's boob. Alright. Yep. The side of it."
Besides, no one above a B-cup isn't going to be completely spilling out of this thing. You really can't convince me a renegade boob doesn't stiffen its nipple and occasionally fly completely free from the nest.
Person A: You know that look when you get hot so you take off your sweatshirt and tie it around your waist? What if it was like that, but like, with a swimsuit?
Person B: Great idea. I hate women and want them to look as stupid as humanely possible while they're lounging on the beach or engaging in water activities.
If you're going to this great a measure to cover your neck at the beach, presumably because you wisely know your neck is one of the first places to show signs of aging or because you're trying to avoid skin cancer, I'm guessing you wouldn't leave your belly button out to the elements. I'm guessing. 
I'd like to take a moment for a special shoutout to the look in the middle, which is quite possibly the worst and most ridiculous extreme torture device masquerading as a bathing suit I've ever seen.
Hi, I'm looking for a swimsuit with a giant circle cutout in the stomach area. Why yes, I did recently get a lobotomy. Why do you ask?
This is a style where even if you have a banging bod, this probably isn't going to look good in person. I mean, it just can't, right? Also, what if you want to eat a sandwich at the beach or knock back a few beers? That giant bullseye on your belly is going to let everybody know you actually consumed food like a normal human being while wearing a swimsuit. Imagine!
Who doesn't want a sunbeam pattern tanned onto their stomach?
How do you even get in and out of these? What if you're at the pool and you have to go to the bathroom? Do you have to bring a friend in with you to help?
This look is a more direct callback to the original strappy swimsuit trend. It looks uncomfortable as hell and you're definitely going to end up with some weird tanline framing your crotch—like a lady.
Girl, just wear a thong! If you want your butt out, wear a thong or one of those "cheekie" cuts and call it a damn day. You'll be way more comfortable and you won't cut your circulation off. Again, I'm not confident how a person even gets into one of these.
What gal doesn't want a giant u-shape right down her belly?
The most pertinent question I have is who exactly is wearing these? Retailers are selling them for a reason. It was truly shocking to see how many of these suits were running low on certain sizes or out of stock completely.
I live in Los Angeles, a place with more swimsuit wearing days than most other American cities, yet I've never once seen anyone in this shit. Is this what's going down in Miami and Las Vegas? Ladies who do or would wear one of these bathing suits, stand up and reveal yourselves please. I won't lie and say this is a no judgment zone, but I'll do my best to listen quietly and try to understand. Please help me understand. I really need to understand.