UH-OH. Your frenemy Katy Perry was spotted out with her ex boyfriend/that dude-bro who's always inviting you back to his dorm room to hear him play guitar, Mr. John Mayer.
The duo ventured out in Beverly Hills over the weekend, making this the first time they've appeared in public together since breaking up last February. Despite this overwhelming evidence that they are once again doin' the no pants dance, friends of Perry say it's highly unlikely that the chill sesh was anything but platonic.
As the RA a source tells People, "They actually buried the hatchet a while back, and they are friends."
Sure, Katy, that's what you think until one night your back at the residence hall, he plays you his (surprisingly soulful?) rendition of Oasis' "Wonderwall" and suddenly you're making out under the watchful gaze of his shirtless Jim Morrison poster. FRIENDS INDEED.
[People]
---
The rumors were true!
G/O Media may get a commission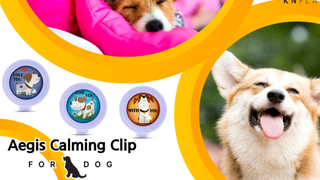 20% off
Aegis Calming Clip for Dogs
Cameron Diaz and Benji Madden tied the knot last night in a ceremony at their Beverly Hills home. Guests included Gwyneth Paltrow, Samantha Ronson, Joel Madden and—serving as bridesmaids—Drew Barrymore and Nicole Richie. Lifestyles of the rich and the famous (a Good Charlotte reference that the Jezebel writer regretted making almost immediately), right?! [US Weekly]
---
Meryl Streep don't want none of that sweet Gos, hun. Asked about celebrity crushes by W, Streep replied, "I mean, Ryan Gosling could be my child. I'm not going to have a crush on a child." But her failure to be sweet on baby Gosling doesn't mean she doesn't like anyone: "I have the biggest 
crush on Will Ferrell. I love him in every film he does. Will Ferrell is a man." [Cosmopolitan]
---
Oh, my sweet Pie Maker! What has The Mindy Project done to you? [ONTD]
Nicole Kidman is being sued after the copper piping she installed burst and flooded her downstairs neighbor's apartment. This happens a lot to you, huh, Nic? [NYDN]
PSYCH! That '70s Wedding will take place this summer. [Radar]
Maria Shriver doesn't approve of Patrick Schwarzenegger's relationship with Miley Cyrus, threatens to cut him off blah blah blah. [The Hollywood Gossip]
Johnny Depp wore some stupid costume, is barely recognizable blah blah blahhh. [US Weekly]
Dream dinner guest Stephen Fry might be marrying a fella who's 30 years his junior. [Daily Mail]
Sienna Miller thinks motherhood played a huge role in her comeback. [Lainey Gossip]
Jon Snow finally got that haircut he's been moaning about. [E! Online]
GOOD NEWS: RICKY MARTIN IS ALIVE. [Billboard]
Former 98 Degrees boybanders Drew and Nick Lachey have opened a sports bar called My Every-Wings. (It's actually called Lachey's, but mine's better.) [People]
Photos via Getty.