Have you ever had a dream about a job interview so realistic that you wake up thinking you've gotten an offer? This may be the trickery at work in the case of Leslie Díaz, wife of "conservative Democrat" and anti-gay New York state Senator Rubén Díaz, who says Leslie is now "unemployed" thanks to his political beliefs.

Except, of course—she never had a job offer to begin with. Reports the Observer:
"Leslie's co-workers gave her a very nice going away party. We were all very happy that Leslie was going to be working for the New York City Comptroller's Office," Mr. Díaz wrote in one of his periodic emailed missives known as "What You Should Know."

"Then, two days before her expected start date for her new position, she got a phone call informing her that Scott Stringer had just received a copy of a video that shows Leslie standing and participating with me–her husband–at a peaceful demonstration that we held in opposition to same-sex marriage," he continued.

Mr. Díaz said his wife was informed that because of the video, Mr. Stringer, a fellow Democrat and backer of same-sex marriage, would not offer his wife the job.
"My wife Leslie was left high and dry and unemployed–and only because according to Scott Stringer, there is no place in his taxpayer-funded office for those whose core religious beliefs oppose same-sex marriage. What a shame!" Mr. Díaz declared.
Damn those taxpayers and their taxpayer money used lawfully!
A voice of reason named John McKay is calling both Díazes' bluffs—and added:
"Senator Díaz's email is nonsense. Leslie Díaz was never offered a position in the Comptroller's Office," Mr. McKay said. "It's no surprise that Senator Díaz is making inflammatory statements against pro same-sex marriage elected officials to advance his own agenda."
G/O Media may get a commission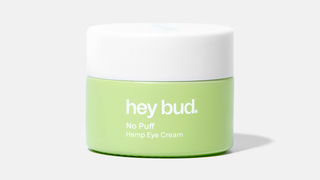 15% off
Hey Bud - No Puff Hemp Eye Cream
Whether Leslie was or wasn't offered a job, one thing is clear, and pretty shitty: waving around one's anti-gay stance on marriage as a way to justify a botched, hush-hush method of hiring is complete and utter bullshit.
Image via AP