Anti-abortion extremist Shelley Shannon was released from Waseca Federal Correctional Facility in Minnesota on Monday, the Kansas City Star reports.

Shannon was convicted in 1993 of the attempted murder of Kansas physician Dr. George Tiller (Tiller was later murdered by another anti-abortion extremist Scott Roeder in 2009). She was sentenced to 11 years for shooting Tiller five times. Shannon was later convicted of firebomb attacks at abortion clinics in three different states, Nevada, California, and Oregon and sentenced to an additional 20 years in federal prison.
During her 1995 sentencing, federal judge James Redden called Shannon a "terrorist." "Though I am loath to call anyone a terrorist, you are a terrorist," Redden said.
Shannon had strong ties to the anti-abortion extremist group Army of God. Following her arrest for the attempted murder of Tiller, investigators found documents buried in her backyard that included manuals published by the Army of God. Among those manuals were instructions on how to make bombs. The Kansas City Star reports:
The anonymous author of the document described it as "a How-To Manual of means to disrupt and ultimately destroy Satan's power to kill our children, God's children."

"The editors of this manual hope and pray that the information contained herein will be useful to those who are committed to pro-life activism, and may perhaps provide the catalyst to inspire others to such a commitment," it said.
G/O Media may get a commission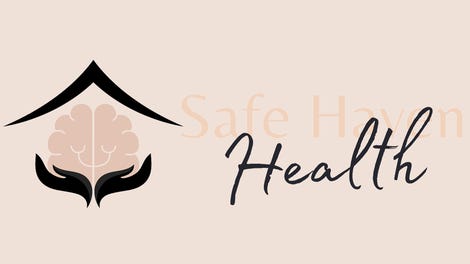 Addiction counseling
Safe Haven Health
Authorities were directed to the documents through a letter Shannon wrote to her daughter while in prison (Shannon's daughter was prosecuted in 1993 for sending death threats to a separate abortion doctor). In the letter, she admitted to shooting Tiller and expressed no regret. "I'm not denying I shot Tiller, But I deny that it was wrong," Shannon wrote. "It was the most holy, most righteous thing I've ever done. I have no regrets."
During her time in prison, Shannon remained active with the Army of God and inspired other anti-abortion extremists. She received visits from Paul Hill, later convicted of murdering an abortion doctor in Florida, as well as Scott Roeder. During his trial for the murder of Dr. Tiller, Roeder expressed admiration for Shannon.
Anti-abortion extremists are celebrating Shannon's release. Donald Spitz, a supporter of the Army of God and head of Pro-Life Virginia, told the Kansas City Star that her supporters were thrilled to hear of her release. "Everybody's very pleased," he told the paper. "We commiserated quite often about how unjust the whole thing was with the judge and the sentencing."
Abortion clinics across the country have been alerted about Shannon's release. She has been transported to a halfway house in Oregon where she will serve the remainder of her sentence. Her final release date is November 7.