Anthony Weiner, the disgraced former congressman and NYC mayoral candidate who seemed so promising during his mid aughts Daily Show appearances*, has been sentenced to 21 months in federal prison on charges of sending obscene material to a 15-year-old girl. He pled guilty last May.
His political career twice derailed by sexting scandals, Weiner asked for leniency in his sentencing, with his attorneys stating, "Anthony had already repeatedly been ruined by scandals in which his 'confidential' adult counterparts reported their explicit encounters to the tabloids. He responded as a weak man, at the bottom of a self-destructive spiral, and with an addict's self-serving delusion that the communications were all just Internet fantasy."
Yes, it is Weiner, a self-described "sexual mongoose," who is the real victim here, not the 15-year-old who bore the brunt of his "internet fantasy."
A psychotherapist also wrote the courts on Weiner's behalf, according to the Daily Beast:
In a letter to the court, Paul Kelly, a psychotherapist who said he's been treating Weiner for nine months, said he suffers with "sexual compulsivity problems, sometimes referred to as 'sex addiction.'"
"In Anthony's case, his negative sexual behavior has revolved around sexually explicit communications with strangers on the internet," the counselor, Paul Kelly, wrote. "For him, communication and affirmation are his goals, not actual physical sexual contact, and the communications he has sought have consistently been with consenting adults. The exchange he had which crossed legal boundaries was an anomaly."
G/O Media may get a commission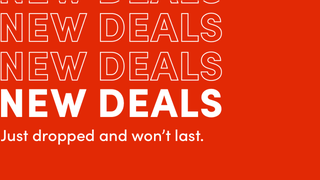 Up to 70% off
Wayfair - Cyber Week Deals
Considering that Weiner's issues publicly began in 2011 when he accidentally tweeted a slightly shrouded dick pick to his public Twitter account, seeking treatment over the past nine months seems to be too little, too late:
"Weiner, a grown man, a father, and a former lawmaker, willfully and knowingly asked a 15-year-old girl to display her body and engage in sexually explicit conduct for him online. Such conduct warrants a meaningful sentence of incarceration," wrote the prosecutors, who asked that Weiner be sentenced to 27 months.
The judge showed little leniency, shaving six months off the request. Weiner will now have to register as a sex offender.
*Trust no man.