Annie Lennox has a social media presence too and she uses it, when appropriate, to mock scammers and idiots.
It was baffling to me that anyone could actually work in the music industry without knowing the name "Annie Lennox," but also it seems possible that I'm so old and out-of-touch that I am severely underestimating the lasting power of her image. So, I briefly thought this email sent from a "New Music Coordinator" at a Los Angeles radio station was a sincere missive received by the musical icon. I could just picture Kylie finding an Annie Lennox vid or something, and thinking, "My god. She's gonna be a hit!"
Sadly, this message that Lennox posted to her Facebook wall is probably a copy-and-paste deal sent in the thousands to musicians all over, most with significantly less artistic cache than Lennox, who jokingly wrote as a caption, "I think I'm in with a chance??!!!":
Dear Annie Lennox,
Kyle here from [BLANK] Radio Los Angeles!

I came across your music on line and really like what I heard! I'm the New Music Coordinator for a station that has over 100,000 unique listeners each month.
I find artists who I think have potential and get them in rotation on our station. If you'd like, please send over the MP3 for your latest single. I'll forward it to Glenn our program director here at [BLANK] to see if he's interested in putting it in rotation.
Also, what sort of support campaign do you have going for your single (press, video, licensing, etc)? I only ask because we are connected to an artist development firm that can also get you onto 150 radio stations worldwide and provide support for press, video, retail and licensing. The best part is, if they really like your music, they'll cover all of the marketing expenses. You can check them out at [BLANK]. Please let them know Kylie referred you and you should be in.
Let me know your thoughts and be sure to send me that MP3!
Regards,
Kylie
Doesn't really explain how they got her email though. Is it that easy? I have some things to say to her.
In the comments, Lennox reminded everyone that though mocking the imaginary "Kylie" was fun, scams are serious.
G/O Media may get a commission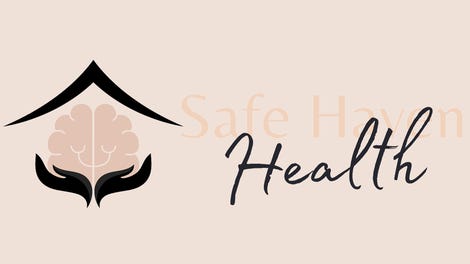 Addiction counseling
Safe Haven Health
"Whilst it's obviously a bit of fun sharing the email I received telling me I had 'potential' sadly up and coming musicians are sent these kinds of scams every day," she wrote, "My digital team receive hundreds of them every year. I'd urge any new (or indeed established) artists to send that kind of email straight to your trash. Companies reaching out cold to help you, sending emails that are clearly formulaic with links asking for cash to upload your tracks are a very dodgy business indeed and not one I want to see anyone fall foul of."
Thank you, Mom!!