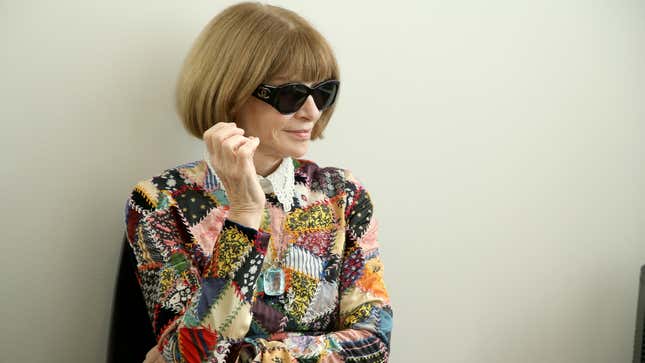 Vogue's Anna Wintour was rude to First Lady Melania Trump during a new interview for The Economist's podcast, which feels weirdly satisfying even though it's a relatively small thing.
During a conversation about the intersection of politics and fashion, The Economist's Anne McElvoy prompted Wintour to comment on the first lady's wardrobe. McElvoy noted that while Donald Trump is regarded as having a less than flattering sartorial inclination, fashion is more of Melania Trump's strong suit. Wintour, however, preferred to discuss former First Lady Michelle Obama instead, who has graced the cover of Vogue three times:
"[Melania] I think, very consciously, wanted to see herself as an ambassador for British fashion, in this case, or a transatlantic ambassador," McElvoy said, regarding Melania's U.K. visit in June. "I mean, do you value that?"
"Well, I think First Lady Michelle Obama really was so incredible in every decision she made about fashion," Wintour replied. "She supported young American designers. She supported designers, indeed, from all over the world. She was the best ambassador this country could possibly have in many ways, obviously, way beyond fashion."
G/O Media may get a commission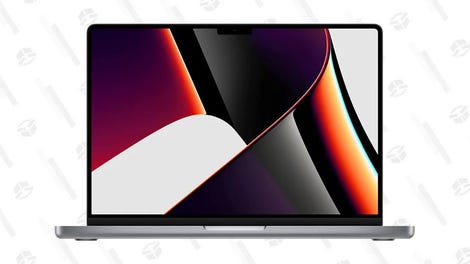 Save $300
2021 14" 1TB MacBook Pro
"But she's not the first lady now," McElvoy said. "So what about the one you've got now?"
"To me, [Obama] is the example that I admire," Wintour said.
Trump did score a Vogue cover once, in 2005, wearing her wedding dress. But since her reign as first lady, Melania has gotten the cold shoulder. Luckily, Melania doesn't even want another Vogue cover! Ever! She doesn't care! She really! Doesn't care! Can you tell she doesn't care? Because she doesn't!