The democratizing Internet, staff cuts, edicts to take the subway — assaults on the old order that crowned Vogue editor Anna Wintour abound. Now, Wintour is fighting a development that would shadow a private garden behind her West Village townhouse.
The New York Post reports that Wintour has been lobbying New York City Council speaker Christine Quinn and the Landmarks Preservation Commission — the latter with a letter sent on Vogue letterhead — joining a local battle against an eight-story building at 178 Bleecker Street. Developer John Wu's property, consisting of six apartments and "a jazz club or cabaret" plus an art gallery, would loom over the MacDougal-Sullivan gardens, currently accessible only to residents of the multimillion-dollar rowhouses that border them.






Ironically, back when they were built in 1921, the strip and its gardens were intended as a middle-income utopia. Two decades later, on this block, James Agee wrote Let Us Now Praise Famous Men nearby, at 172 Bleecker. More recently, in 2007, Richard Gere sold his house here for $12.8 million. according to the Post.



G/O Media may get a commission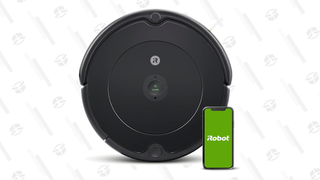 35% Off Black Friday Deal
iRobot Roomba 694 Robot Vacuum
Wintour lives at 172 Sullivan (above), a 3,960 square-foot townhouse which she owns with the help of Si Newhouse's famously cushy lending system for his star editors. Around the corner, 82 MacDougal Street is for sale, asking $8.8 million.


As befits a space available only to the privileged view, few photos are available of the actual gardens, but here's one from that listing:






And here's a backyard view from Wintour's neighbor at 172 Sullivan:






The garden inspired this flight of fancy from Judith Stonehill, Trustee of the Greenwich Village Society for Historic Preservation:
An enchanting sense of timelessness can be found within this hidden garden. Its lawn and trees and plants seem painted a hundred shades of green, creating a tranquil setting for the daily rhythm and cherished rituals of everyday life. For nearly a century, this secluded space has welcomed summer picnics and winter caroling, children playing hopscotch and make-believe, families gathered for birthdays or the first snowfall. It's a place for reading under a shady tree, or to celebrate the glory of a grass lawn after a rainstorm. No wonder this inviting, beloved garden seems far away from the tumultuous city outside.


Wu obtained approval to demolish the tenement at 178 Bleecker, and is currently disputing the Department of Buildings' charge that his building would be too tall or violate the "sliver law" regarding narrow plots.






In the meantime, it's unclear how far Wintour's influence will carry. Wu, for one, is clearly not a Vogue reader. Per the Post:
Wu said he was unaware of Wintour's opposition, or what she does for a living.

"She works for Vogue?" he asked.
What indignity is next?
Wintour Freeze [NY Post]
Related: Big Deal: Four Floors And A Secret Garden [NYT]
178 Bleecker St. Update [Greenwich Village Society For Historical Preservation]
170 Sullivan St [Corcoran]
82 MacDougal St [Prudential Douglas Elliman]
It's Condo Nast [NYO]
Accordian Lift At 178 Bleecker [Flickr]