It will probably not surprise you to know that Anita Hill, a woman who has put up with an endless amount of bullshit, does not think highly of Supreme Court nominee Brett Kavanaugh.
Ana Gasteyer Satirizes the Girl Boss in 'American Auto'
While under oath, Kavanaugh lied about drinking legally, lied about "never attending a gathering" like the one Ford described, and lied about his Yearbook page. He was belligerent and hostile during questioning.
On Tuesday, Hill—who testified before the Senate Judiciary committee 27 years ago that Supreme Court Justice Clarence Thomas (then under consideration for the lifetime appointment) sexually harassed her—told an audience at Fortune's Most Powerful Women Summit that "I wouldn't confirm him."
"I wouldn't, because I saw a demeanor that I think was inappropriate for a judge," Hill said. "Anyone who lies in a Senate Judiciary committee hearing should not be on the Supreme Court."
G/O Media may get a commission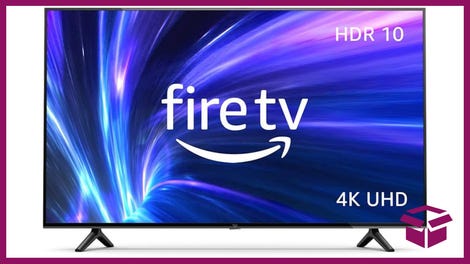 42% Off
Amazon Fire TV 50" 4K Smart TV
Hill has been critical of the way Republicans handled the Kavanaugh hearings. "In a real hearing and a real investigation, other witnesses would be called, including witnesses who could corroborate, witnesses who could explain the context of the experiences of Dr. Blasey Ford and Judge Kavanaugh during that period in their lives, as well as experts on sexual harassment and sexual assault," she told NPR in September, explaining that without an investigation, the the hearing could not "cannot be fair and thorough."

The White House has since authorized an FBI investigation, but limited its scope to one week. The FBI has not yet reached out to several key witnesses who have come forward with information about Kavanaugh's behavior; the Senate plans to vote on his confirmation on Friday.