Jessica Alba's Honest Company — maker of supposedly "non-toxic" cleaning products, diapers, and sunscreens — is getting a round of bad publicity after people complained on social media that they're using the sunscreen and still getting burned. You had one job, sunscreen.
A week ago, NBC 5 Chicago ran on a story on an angry mom whose kids got burned even when slathering themselves in Honest from head to toe. The channel speculates that the problem lies with the amount of zinc oxide in the sunscreen, which they say has been drastically reduced:
We also found at some point the company cut the amount of zinc oxide in the tubes from 20 percent to 9.3 percent. When it removed the zinc, the company says it added other ingredients to keep it effective.

The majority of other sunscreens we looked at that contain zinc oxide as the only active ingredient contain much more of the mineral – anywhere from 18 to 25 percent.
Zinc oxide is one of the FDA-approved ingredients meant to block UVA rays; Honest told the station the company changed their formula in early 2015 "largely to lessen whitening and to help ease application and feel."
It's tough to say whether that actually made the sunscreen less effective. But we live in a world where the sunscreen-wearing but still charred masses can very publicly make their case, and it's certainly true that there are more social media complaints this year about Honest sunscreen letting them down:
G/O Media may get a commission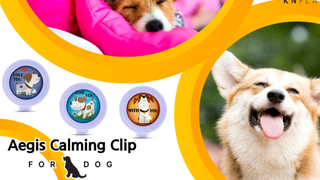 20% off
Aegis Calming Clip for Dogs
Angry parents with medium-well kids are also flooding Honest's Facebook page:
Today is the third time my sweet toddler has gotten a horrible sunburn after being completely slathered in your sunscreen. The first time I thought maybe I'd done something wrong. The second time I wondered if maybe it had washed off after too much playtime at the waterpark. Today the third time we've tried your sunscreen, I covered her THREE separate times in the 3 hours we were at the pool & had her wait after each application before getting it wet & she is burned worse than ever before! We LOVE your ethical safe products & have used them since she was born but unless something changes, this will be the last time we use your sunscreen (which also isn't cheap!). It'll also make me hesitate to try products of yours we haven't previously tried & loved. Your products may be safe to use but at the cost of doing what they're supposed to do? That's not ok. I'm extremely disappointed.
I buy honest products all the time but I'm not happy with the sunscreen. We were on a short break to San Diego at the weekend and used the sunscreen on my little boy for the first time. Had my little 8 month old in shade at all times the few times we were out side and smothered with sunscreen but he still went red on his lower legs and forearms. It does not provide protection.
Some people are even reaching out to Jessica Alba directly with their feedback:
This is, to be fair, a significantly better use of Twitter than the guys who tweet at Jessica Alba that they'd like to go swimming with her and/or see her naked:
There are enthusiastic testimonials online too about the power, force and majesty of Jessica Alba's sunscreen or diapers or what have you, but they don't carry quite the same persuasive weight as a man's roasted bald head. The Daily Mail notes that in the midst of the controversy, Jessica Alba walked around Santa Monica looking pretty unhappy, although — theory — that could be because a herd of paparazzi appear to have been trailing her through a parking lot.
Before we go, just a brief and gentle reminder here that "toxins" are bullshit, "all-natural" products are not going to help you live forever, and unless you have a serious allergy, maybe it's better go ahead and use sunscreen you know actually works.
---
Contact the author at anna.merlan@jezebel.com.

Public PGP key
PGP fingerprint: 67B5 5767 9D6F 652E 8EFD 76F5 3CF0 DAF2 79E5 1FB6
Image via Twitter/Lindsy Marshall