Angelina Jolie has already undergone a preventative double mastectomy, but she says she's not done with surgery yet.
The actress famously announced her decision in a New York Times op-ed, in which she talked about testing positive for the BRCA1 gene and weighing the accompanying risks: 87 percent chance of breast cancer, 50 percent chance of ovarian cancer, according to her doctors. Entertainment Weekly recently checked in, and Jolie admitted that she's "very happy" she made the decision she did, but there's more surgery to come: "There's still another surgery to have, which I haven't yet.... I'll, you know, I'll get advice from all these wonderful people who I've been talking to, to get through that next stage."
She didn't elaborate, but presumably it's related to her risk of ovarian cancer—which is relatively rare, but especially dangerous given it's often undetected until it's too late.
Jolie also said that, since going public with her story, she bumps into a lot of people eager to talk about women's health and cancer, specifically:
I feel very, very close — much closer — to other women, and women who are going through the same thing. Wherever I go, usually I run into women and we talk about health issues, women's issues, breast cancer, ovarian cancer. I've talked to men about their daughters' and wives' health. It makes me feel closer to other people who deal with the same things and have either lost their parents or are considering surgeries or wondering about their children.
G/O Media may get a commission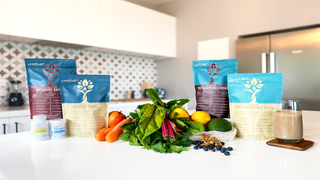 It's a scary topic, but it sure is nice to see someone in Hollywood talking about the female reproductive system without mentioning a damn "baby bump."
(h/t Time)
Photo via Getty.