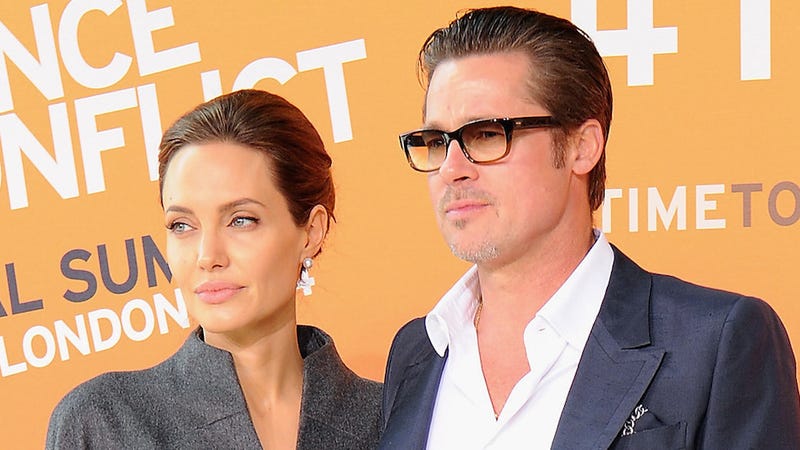 Brad Pitt and Angelina Jolie are set to get married—on the big screen in their upcoming film. Last week, Universal picked up the rights for Angelina Jolie's third directorial project By the Sea in which she and Brad Pitt will be playing a married couple (gasp!)
According to the Hollywood Reporter the two will get hitched on screen, so in a way, we'll all have a chance to give the pair our blessing again (the two were also "wedded" in Mr. & Mrs. Smith).
I'm just going to assume that Brad and Angelina are never actually going to get married—they're just going to continue making a film every ten years in which they are united in holy matrimony, but will never seal the deal IRL.
Image via Getty.