Now that Wikileaks's Julian Assange is done helping Donald Trump get elected, the accused rapist and alleged Russian collaborator is turning his attention towards one of the strongest remaining EU proponents, German chancellor Angela Merkel, with a new pile of leaked documents. How brave.
The leak, The Hill reports, includes 2,420 documents that are allegedly from a German parliamentary investigation into the country's relationship with the NSA. Wikileaks claims that the documents show "close collaboration" between the NSA and the BND, Germany's foreign intelligence agency, a revelation that is not entirely new. In addition, Assange stated that "the inquiry has been using documents from Mr. Snowden and yet it has been too cowardly to permit him to testify."
In 2013, Edward Snowden released evidence that the U.S. was spying on Germany; last year, the German government was accused of helping the NSA spy on European allies, which triggered outrage in Germany. In other words, Assange appears to be exploiting a political weak point for Merkel, who is already facing diminished popularity and an emboldened far-right party in her reelection bid.
On Wednesday, Germany's foreign intelligence chief warned that Russia may seek to influence next year's elections. "Europe is in the focus of this attempted disruption, and Germany in particular," he told Sueddeutsche Zeitung, BBC reports. Far-right parties are quickly gaining influence across Europe, from France to the Netherlands. In the latter country, the anti-EU/anti-Islam Party for Freedom—which wants to record the ethnicity of all Dutch citizens and is leading in the polls ahead of next year's parliamentary elections—is led by Geert Wilders, who is currently on trial for hate speech.
A week before the U.S. presidential election, the White House "contacted the Russian government directly regarding malicious cyber activity" that targeted "U.S. state election related systems," the New York Times reported earlier this month. On Thursday, eight Democratic and Independent members of the Senate Intelligence Committee wrote to President Obama requesting the White House declassify additional information that apparently exists "concerning the Russian government and the US election."
G/O Media may get a commission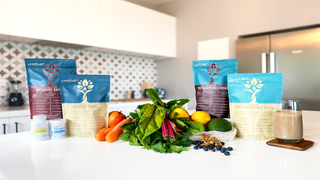 Cool. Cool cool cool.