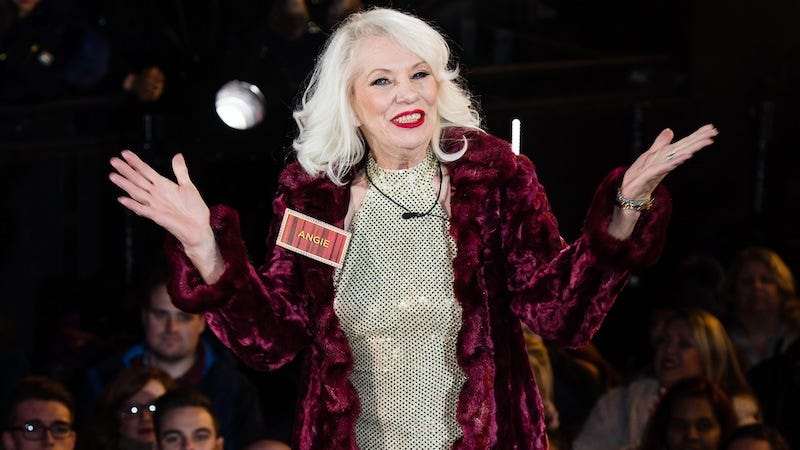 Angela Bowie, a contestant on Celebrity Big Brother, spoke about her separation from her first husband, David Bowie, during a recent episode. After being told of his death by show producers, Angela, who was married to the musical icon for ten years, decided to remain on the show.
US Weekly details the episode in which housemate Nancy Dell'Olio asks Angela if she was the one who left Bowie. "I certainly did," she replied. "I marched. Fuck yeah." When Angela first heard the news of Bowie's passing, she confided in fellow housemate Tiffany "New York" Pollard, which resulted in a dramatic moment of confusion caught on film — Pollard thought Angela was talking about their castmate, David Gest.
Angela also talks about the former couple's son, Zowie Bowie, now known as Duncan Jones, from whom she is estranged. "I didn't not want custody," she said. "It was just I was never going to take him away from his father because they were tight as can be. It was just one of those things." She added, "He's a grown man. It's different now. He decided he didn't want to see me and that was that, not a problem." The mother and son have not spoken to each other in 28 years.
---
Contact the author at marie.lodi@jezebel.com.
Image via Getty.