On Wednesday night's episode of the always delightful Watch What Happens Live, host Andy Cohen had his good friends Kelly Ripa (she saved his life recently) and Anderson Cooper on to chat about Cohen being Ripa's "one who got away," whatever that means, as well as a funny—and marginally embarrassing—little story about how he and Cooper almost dated.
The story begins with Cohen saying, "You know Anderson is a Vanderbilt," which immediately irritates Cooper.
"What do you mean 'I'm a [Vanderbilt],'" he says. "What does that even mean?" Well ANDERSON, it means you're a direct descendant (the great-great-great-grandson) of one of the wealthiest and most influential people this country has ever seen, your mother is one of the most famous American fashion designers of the 20th century, and that people might, I'm sorry to say, find that INTERESTING about you.
But enough about the Vanderbilts. Here's Cooper's story about how Cohen ruined their chances for love:
"When Andy and I were first set up on a blind date with never happened 'cause we had a phone call and after two minutes I was like, 'Uhh, I'm not dating this guy.' He broke my cardinal rule, which is he asked—he mentioned—my mom within the first, like, four sentences of meeting me. If someone does that, it's a deal breaker."
G/O Media may get a commission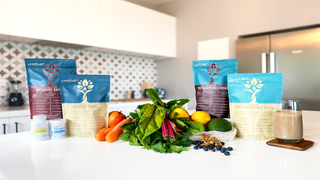 Though Cohen clearly lacks self control, I would have no problem whatsoever not mentioning Gloria Vanderbilt, as my first conversation with Anderson Cooper would go something like this:
ANDERSON COOPER: Hi. I'm Anderson. You must be Bobby.
BOBBY FINGER: Uhhhhhhhhhhhhhhhhhhhhhhhhhhhhhhhhhhhhhhhhhhhhhhhhhhhhhhhhhhhhhhhhhhhhhhhhhhhhhhhhhhhhhhhhhhhhhhhhhhhhhhhhhhhhhhhhhhhhhhhhhhhhhhhhhhhhhhhhhhhhhhhhhhhhhhhhhhhhhhhhhhhhhhhhhhhhhhhhhhhhhhhhhhhhhhhhhhhhhhhhhhhhhhhhhhhhhhhhhhhhhhhhhhhhhhhhhhhhhhhhhhhhhhhhhhhhhhhhhhhhhhhhhhhhhhhhhhhhhhhhhhhhhhhhhhhhhhhhhhhhhhhhhhhhhhhhhhhhhhhhhhhhhhhhhhhhhhhhhhhhhhhhhhhhhhhhhhhhhhhhhhhhhhhhhhhhhhhhhhhhhhhhhhhhhhhhhhhhhhhhhhhhhhhhhhh.