Last night's premiere of Hugo — the film version of the book The Invention of Hugo Cabret, directed by none other than Martin Scorsese — brought out some of my fave folks. Marty! Steve Buscemi! Patricia Clarkson! Chloe Moretz! Something about a rainy New York night and a movie about an orphan who lives in a train station in Paris brings out the glow in actors. Let's curl up with some tea and check out the clothes.
Chloë Grace Moretz was tough and foul-mouthed as Hit Girl in Kick Ass, but this soft palette really suits her. The pale color of the dress plays nicely against her skin tone, and her makeup is pretty and age-appropriate (she's 14). The bows on the bodice are a little fussy, and I wish the hem were slightly higher, but she looks so pretty. All is well.
Emily Mortimer also chose a soft, pale, delicate color, with some romantic lace accents. The high neck and floor-length hem could make this gown seem constrictive, but the pleats add movement. In other news, Alessandro Nivola is hot. Hot hot hot.
G/O Media may get a commission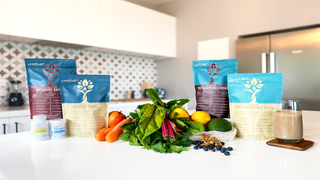 Vera Farmiga's little black dress is darn near perfect. Mesh lace detailing draws the eye up to her face, but the overall shape is simple, easy to wear and effortlessly flattering. I want this dress, but I'd ruin it with visible bra straps. Or would straps look okay?
Oh look, Patricia Clarkson has visible straps. And ridiculously glowing skin, and fab lip color, and wide-legged pants. The bag… well, the hue looks great, but the bow! The shape would go better with a party frock or ladylike skirt suit. Overall, though, well done. Love her.
Marty looks proud and dapper. Helen Scorsese is wearing a brooch, and you know what? That's cool. She also opted for a pale pinky blush color, like Chloe and Emily. Sir Ben Kingsley has excellent posture and a sharp suit; his Brazilian flamenco-dancing wife is swathed in gold sequins as if to say, "Isn't this a premiere?" Yes. Yes, it is. Meanwhile, Jo Andres and Steve Buscemi are totally going to a wine bar in Brooklyn later.
It's unclear what Montego Glover is wearing — a jumpsuit? A gold-belted velvet top with pants? — but she looks great, mostly because her smile can distract us from a questionable choice of shoe. We've seen the dress Hannah Yelland is wearing approximately one zillion times before, but you can't go wrong with a LBD. Paulina Porizkova does that retired-model-mom thing so stylishly, and if that is what 46 looks like, then let's all be 46, forever and ever, amen.
Images via Getty.