Not only has Jon "Davy Crockett" Gosselin dropped off the grid somewhere in rural Pennsylvania, there's a rumor going 'round that he just recently took a break from waiting tables to threaten a photographer with a gun after that photographer accidentally/on purpose followed him on his property. To the TMZ rumor machine!
It all went down yesterday in Beckersville, PA when a photog (not ours) followed the reality star home from his new waiter's gig ... trying to snap photos of the cabin where Jon lives.

The photog fessed up ... she followed him off the main roads and onto dirt roads ... but assumed it was a public road and not private property.

We're told as soon as she started snapping away ... Jon made an aggressive b-line for her ... then pulled a gun out of the back of his pants.

The photog says Jon started yelling at her for trespassing ... then fired off a warning shot.
There are an awful lot of ellipses in this report, but rest assure TMZ has the pictures of angry Jon Gosselin pulling a gun-shaped object from out of his sweatpants. Sweatpants. [TMZ]
G/O Media may get a commission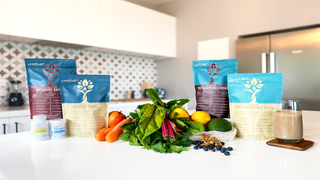 Image via AP, Matt Rourke