There are many beautiful pictures of young Elizabeth Taylor, who was perfectly formed for the fashions of the 1950s. But I am not here to talk about her retro style.
You see, apparently, I saw the commercial for White Diamonds at a particularly impressionable moment in my childhood, because that's how she froze in my mind—as the kind of woman mature and confident enough to give away a goddamned diamond earring for no apparent reason if she felt so moved by the spirit. Such panache!
I mean, sure, your '70s-era Elizabeth Taylor is pretty great, too.
But it's looking at her outfits from the 1980s that you can really tell that this was a woman who lived by her own fashion rules. Looking like a million bucks in something that looks like a sweatshirt despite not, upon closer inspection, being a sweatshirt but rather some silk concoction:
G/O Media may get a commission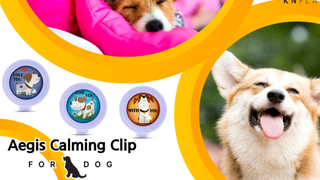 20% off
Aegis Calming Clip for Dogs
Why NOT try strawberry blonde hair?
Hell yes this is what you wear while testifying before a Senate subcommittee in 1986, telling them to find some damn money for AIDS research:
Hi haters!
Perfect in every way:
Arriving at Cannes with George Hamilton looking like the Barbie everyone wanted to play with, not one of those other B-list Barbies:
This perfume is called "Passion."
Yet another Capitol Hill testimony for AIDS research. May we all be so balls-out as we barrel toward middle age.
Photos via AP Images.