Wednesday night's episode of Black-ish opened with Trick Daddy's "I'm A Thug." This was a great and special thing. As Trick Daddy's street socio-political anthem plays in the background, Anthony Anderson's character Andre does a voiceover rant about the importance of Black ownership: "Credit hasn't always been the easiest thing for a black man to get, whether it's a credit card application, the birth of rock and roll or civilization itself," he says. You don't realize the significance of using "I'm A Thug" at this moment until you look a little deeper.
"I'm A Thug"—the title of which is deceiving—is a song in which Trick Daddy stubbornly owns thug stereotypes. It says a lot about a Black man's perception of self in America: "Could it be my baggy jeans/ Or my gold teeth/ That make me different from y'all/ Ain't trippin', dog/ But listen, dog/ I've been raised a little different, dog." THIS, while a chorus of kids sings, "Baby, 'cause I'm a thug." On top of that, the video for this song features a scene where Trick Daddy walks up to a store cash register and reaches into his pocket. Security and customers think he's pulling out a gun, but it's a wad of cash.
This is the song that opened last night's episode of Black-ish.
These musical markers are important to how Black-ish creator/writer Kenya Barris tells his version of the Black experience. I don't often get to hear Black music weaved into a television plot line in an organic way (Scandal is another series that does a great job of this), so this is one aspect of Black-ish that I highly appreciate. It's the only show on primetime TV that seems to be actively and instinctively incorporating the music we make and consume.
Like any other TV soundtrack, the songs are usually strategically tied into the plot. Later in Episode One, Jean Knight's "Mr. Big Stuff" plays as Andre walks into his job at Stevens and Lido Advertising, fist-bumping the other Black people he sees in the office. Usher's "Yeah" is the backdrop for his son Andre Junior's bro-mitzvah, which features breakdancing. When Andre performs an African rites ceremony, aka "Operation Keeping it Real," to teach Junior about his roots, "Ngayaya" is playing—a traditional Ugandan wedding song.
G/O Media may get a commission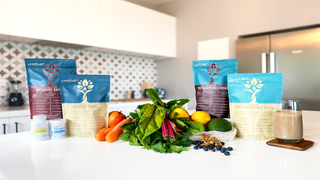 My favorite part comes in episode three, which opens with Jay Z's "Hard Knock Life." As Andre walks with Junior outside his school, he nods to a fellow Black father and son in passing. "The thing that always helps you with your struggle is having a sense of community," says Andre, who then gets irate when his son doesn't also acknowledge them: "Why didn't you give that kid the nod, to acknowledge that you've seen him?"
The music of Black-ish is basically an acknowledgement that it sees us. It's not always that deep, but it's welcome. Sometimes it's just a lighthearted way to play off the topic, like in Episode Two when Salt-n-Pepa's "Let's Talk About Sex" blares as Andre tries to avoid having the birds and the bees talk with Junior. The pilot episode foretold all this Blackness—the series opens with Kanye West's "Jesus Walks." This is obviously a way to hook Black viewers. As Judnick Maynard wrote in her Daily Beast review:
The opening scene of the pilot is soundtracked by Kanye's "Jesus Walks" and my very first thought was, "Damn, they got me!"

As Andre Johnson (Anthony Anderson) introduces his family and narrates his thoughts on being a successful black man trying to raise a family that's "real," the drum march of Kanye's voice rises and falls in the background, building him up. I took this as a good omen that Andersen had truly let Jesus take the wheel and would not callously steal 30 minutes of my life.
Also notable is the fact that the music spans decades, which highlights, again, that this is a series about various generational perspectives on race in America. It makes sense that everything from Rae Sremmurd's "No Flex Zone" to Earth Wind & Fire's "Shining Star" has been played — the latter, in last night's episode when Andre scores brownie points for treating his son's classmates to liquor-store-bought cupcakes. There's also a scene where Andre does the Nae Nae to the tune of Damian Marley's "All Night." Amazing.
Image via ABC