2015 is already reigning her blessings down, dahhhling, because there might be an Absolutely Fabulous movie on the way. *downs a hard drink at 9:30 AM like Edina and Patsy would*
Jennifer Saunders, writer and creator of the British sitcom Absolutely Fabulous, says she has finished her film script about the hilarious hangers-on and is aiming to get the production ball rolling this year, according to the Daily Mirror.
"I've finished the first draft," Saunders said. "I'm feeling euphoric. My proper New Year's resolution is to do the film, otherwise it'll be a pointless year of procrastination."
Absolutely Fabulous, a sarcastic comedy about two London women (played by Saunders and Joanna Lumley) too old for party scene who refuse to let that stop them, ran from 1992 to 1996 with a brief reappearance from 2001-2004 and a 20th anniversary revival in 2011. However Edina and Patsy's legacy of coke, gaudy clothing and daughters who are smarter than their trend-humping mothers lives on (if only in my heart). Until this news, I'd have to cue up the old episode of early Idris Elba as a rent boy named Hilton to ease my Ab Fab yearning (sorry, it's no longer free on YouTube; someone at the BBC figured out that Idris is famous now).
Saunders says she hopes to get all of the celebrities who appeared on Absolutely Fabulous to return, from Kate Moss and Helena Bonham-Carter to Sir Elton John, Naomi Campbell and Idris Elba. Yes, dahhhling.
G/O Media may get a commission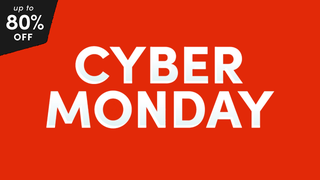 up to 80% off
Wayfair - Cyber Monday
Image via BBC.