I'm professionally jealous of anyone who's good friends with Maya Rudolph, a condition I manage by consuming every piece of pop culture she's in, whether it's TV shows about death or the Instagram ad I got on my phone the other day for Seventh Generation toilet paper. In the Vanity Fair April cover story, Rudolph and Amy Poehler go deep on their friendship, how working together on Saturday Night Live gave them the special bond of a lifestyle and how they're now all on a group text with SNL alums Rachel Dratch, Ana Gasteyer, Paula Pell, and Emily Spivey.
The gang has been on vacation together to celebrate Dratch's 50th birthday and Poehler says these moments inspired her upcoming Wine Country, a movie about what happens when a group of women who have been friends for a long time get together to celebrate one person's 50th birthday. (Spivey wrote the screenplay with Liz Cackowski.) She says she realized that movies rarely depicted this kind of intimacy between older women:
Poehler became convinced these trips were fodder for a film "not only because these are the greatest, funniest performers," she says, "but there's just not enough films that take full advantage of what it's like to be our age and to be around women that have known you for a really long time but aren't competing for the same job or the same guy."
Gasteyer says her husband calls Wine Country like The Hangover but with women, but Poehler and Rudolph point out that no one really knows what a woman's mind is like when she similarly hits her mid-life crisis:
"A man's 'midlife crisis' is: gets a fancy car, fucks somebody too young for him, has a crazy weekend, and realizes what he's got. I don't even know what the female version of that is." She looks at Rudolph, who offers, "Self-mutilation, probably some kegels, Botox parties, maybe a tattoo for the first time?"
G/O Media may get a commission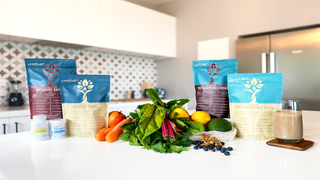 If Wine Country is anything like this crew's real-life parties, it sounds really fun; Gasteyer's 50th included party favors with $800 worth of vibrators.