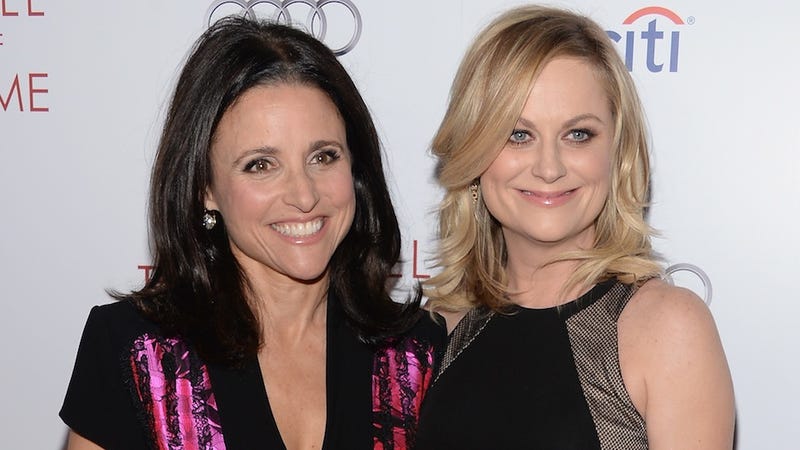 Last night, a ceremony was held in Los Angeles to celebrate Julia Louis Dreyfus' induction into the Television Academy's Hall of Fame. And who better to introduce the Seinfeld actress than her friend and partner in award show pranks, Amy Poehler?
"Unlike the Baseball Hall of Fame, the Television Academy is open-minded and they're choosing to induct Julia while they overlook her well -known history of gambling on Seinfeld episodes," Poehler joked.
She also had some sincere compliments for her friend, saying, "She's hilarious, she's a great actor, and I think she has the best timing of any actor working today."
(As someone who recently binge-watched all of Veep, I wholeheartedly agree.)
Poehler closed out her introduction with a rousing "Movies are dumb, and TV is awesome. If we take away anything from the night, let's all remember that TV is better than film and everybody knows it."
Poehler's right — she was the best one on Seinfeld.
Image via Getty.