So THIS is The Best, Inc.: Amy Poehler has oh-so-quietly been dating fellow comedian Nick Kroll of The League and Best Week Ever. The two nommed on food at a restaurant on Sunset Boulevard, and "sources" (a busboy? a napkin ring? O'Brien from Downton Abbey?!?! WHO ARE THESE PEOPLE) say that it wasn't the first date for the two.
During the Great Love Genocide of 2012 (see also: Rhea Perlman and Danny Devito, who have thankfully reunited), Poehler and her ex-husband Will Arnett divorced in September after nine years of marriage. I'd say this is How Leslie Knope Got Her Groove Back. But she always had her groove, so. [Page Six]
---
G/O Media may get a commission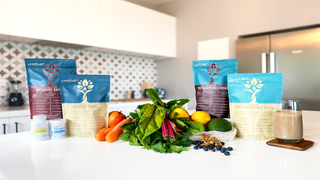 One week after the death of French Survivor (Koh-Lanta) contestant Gérald Babin, 25, who suffered a heart attack during filming the first episode of the 16th season in Cambodia, an on-set doctor named Thierry Costa has committed suicide. Costa had treated Babin. In his suicide note. "Costa said he was confident he had treated Babin "as a patient and not a contestant"but was distraught by "false accusations and assumptions" in the media. [Deadline, THR]
---
Behold, Lindsay Lohan's April Fools joke. It's a joke, right? Yeah, okay, it's a joke. [NYDN]
---
Jon Snow from Game of Thrones, slightly less known as Kit Harington, wants to sit in a cozy restaurant and watch YOU eat a burger. He describes his dream girl:
"She's got to be funny. I like a girl who does not take me seriously, you know? It's important to be able to laugh at each other. And I like a girl who eats. I much prefer that she order the burger. "You don't want to seem too eager, too romantic. "Otherwise, it just looks a bit tryhard. But I do think a first date should be intimate. So I'd choose a nice dinner somewhere cozy, not too crowded, with good wine."
And then say through a mouthful of burger, "You know nothing, Jon Snow" and high-five yourself. [Us Weekly]
---
John Mayer and one of his many unnecessary hats talked to Ellen DeGeneres about his very private relationship and breakup with Katy Perry, because that's what privacy means. Or wait also, there was a picture of Mayer and Perry on a HUGE screen in the background as he was talking, and that's what privacy means! He does get kind of charming when he talks about scotch, though.
---