Iris Botros, her husband Luis Andros, Suzanne Hagelof and her husband Medhat dreamed of being parents and decided to adopt Egyptian orphans. One problem: adoption is illegal in Egypt and not allowed under Muslim law.
Hagelof was living with her husband in his native Egypt when they (apparently illegally) adopted a child from the Coptic Christian Church, but she says no money changed hands. Botros, originally Egyptian, flew with her husband to adopt twins from the same orphanage and gave the orphanage nearly $5,000 for expenses and as a donation. When Hagelof went to the U.S. Embassy get her child a passport to visit the states and Botros went to get passports and entry visas, they both carried documentation claiming to be the birth mothers of the children, despite their ages and, in Botros' case, the fact that she hadn't been living there. U.S. Embassy officials, concerned that something illegal was going on — which it apparently was — reported them to Egyptian authorities, who arrested both couples, the doctors that forged the birth certificates, the nun that arranged the adoptions and the lawyer that set Botros up with the nun on trafficking charges.

Botros' husband, Andros, blames the embassy for their plight. Asked through the bars of the courtroom cage what had happened, he replied, "Well, our American Embassy, instead of helping the people, they put them in jail."
Actually, the U.S. embassy is probably specifically prohibited from abetting Americans in criminal enterprises. The Egyptian authorities suspect that the nun, doctors and lawyers are part of a larger conspiracy to traffic in children, which the Americans deny.

It has become a high-profile issue since Suzanne Mubarak, wife of the president, embarked on a campaign to stamp out human trafficking. She recently told CNN that human trafficking "exists in all societies."
"I came to realize what an insidious crime this was and how it was just really built on profit. On not only low morals, on no morals at all," she said.
And that's how the prosecution seems to be framing this case, using a law passed last year that provides for tough penalties for human trafficking.
G/O Media may get a commission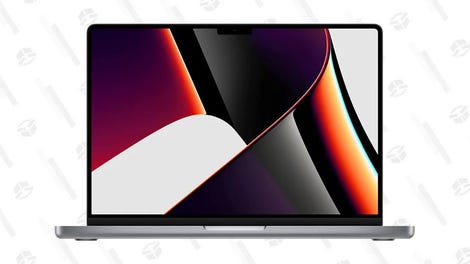 Save $300
2021 14" 1TB MacBook Pro
Both women claim that they didn't know adoption was illegal in Egypt, though they did show up at the embassy with documents showing they'd given birth to their adoptive children, making one wonder if they didn't have some idea that they were doing something unacceptable. Cases like these in which Americans seemingly flout the laws of certain countries for the purposes of adoption (assuming that there really was nothing more nefarious going on) serve to make it much harder for potential adoptive parents to work within adoption-friendly countries because of the negative publicity.