If you're Blue Ivy Carter, here is what you got as a reward for your first year on the planet, aside from the event itself, a lavish princess-themed soiree thrown on January 7th by Beyoncé and Jay-Z: a diamond-encrusted Barbie with white gold jewelry ($80,000), pink and white roses ($95,000) and a cake (over $2,000). Source:
"Nothing's been too big or expensive for their little princess. They wanted her first birthday to set the tone for the rest of her life. They work hard for their money and the first thing they want to spend it on is their baby girl. It's hard to imagine how they can top this next year - or what her Sweet Sixteen will be like."
If you are one of Blue Ivy's little friends, you got a jewelry set, a playhouse and a princess costume ($30,000). If you are one of Blue Ivy's little friends' parents, you got a concert ticket and a personalised gold pens with Blue Ivy and each guest's name engraved on them. What I'm trying to say is that this party fucking suuuUUUuuUUcked. [The Sun, PopCrush]
---
It's the same old platitude you read about in every self-help dating book: Girl meets boy, girl dates boy, girl crawls out of egg, girl considers career change. Apparently Lady Gaga and her boyfriend, Chicago Fire actor Taylor Kinney, are on the skids thanks to her hectic touring schedule and she is beginning to consider a more "settled" lifestyle in order to make it work between them. Specifically, being a super-famous movie star. Which is not settled at all. Win?
A source says that Gaga dreams of landing a role in a "Les Miserables-type musical" and hopes to win an Oscar within five years:
"She's decided to go from pop star to movie star. Gaga thinks that if she gives up the crazy rock 'n' roll lifestyle, Taylor will propose."
G/O Media may get a commission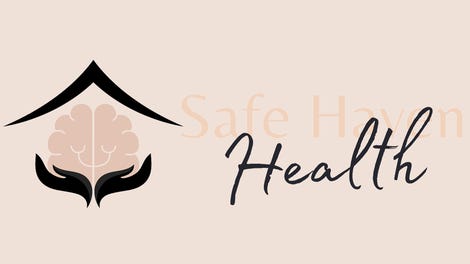 Addiction counseling
Safe Haven Health
[Examiner]
---
Since splitting with wife Danielle Spencer in October, Russell Crowe has been combating rumors of his swinging new bachelorhood, including a "flirtatious conversation" with Katie Lee in front of a roaring fire ("These latest reports are false & cruel," he responded.) But that's OK, because this one is better: Crowe stayed at the Four Seasons with Dita Von Teese and the two got a "romantic couples' massage" at 6:30 AM. Page Six also cites two occasions last year when he retweeted her tweets as irrefutable evidence they they are fornicating. [Page Six]
---
Bradley Cooper and Jennifer Lawrence want to put all the dating rumors to rest. For the record, I have not heard any dating rumors, so now I kind of totally think they're dating.
"We've done two movies together," said Bradley, who also stars alongside J.Law in the upcoming film Serena. "If it didn't happen by now, it's not going to happen."

"I concur," said Jennifer.
Cue that twee jangly foot-stomping song from the Silver Linings trailer. [ET Online]
Also, everybody thought Jennifer Lawrence was being a rude little whippersnapper when she said "I beat Meryl" during her Golden Globes acceptance speech, but you guys, she was quoting First Wives Club. Be my best friend, Jennifer Lawrence. [HuffPo]
---
This. [Vulture]
---
Lindsay Lohan met Max George's parents. Her reputation probably preceded her. [TMZ]

Jermaine Dupri's Alabama mansion was perilously close to foreclosure. [TMZ]

Backstage at the Golden Globes, Megan Fox said she wanted more kids. [Extra TV]

For those of us who cannot do simple math, multiple news outlets are now reporting that Kate Middleton's baby is due in July. [CBS News]

Leonardo DiCaprio threw down a $200,000 bid to spend a day with the big dog Bill Clinton. [TV3.ie]

Also at the Globes, Jennifer Garner's Globes attempted to free themselves from her dress. [Daily Mail]

Kimye will be having a beachfront "commitment ceremony" while Kim is still legally married to Kris Humphries. [The Sun]

Roman Coppola wasn't able to get insurance on Charlie Sheen for their movie Inside The Mind of Charles Swan III. (If it was called Inside a Coked-Up Porn Star they wouldn't even need it!) [Wenn]

Why did Lena Dunham thank Chad Lowe?:

Hilary Swank, who was married to Lowe at the time, famously did forget him when she accepted her best actress Oscar in 2000 for ''Boys Don't Cry.''

I'M JEAN VALJEANNNNNN. [Us Weekly]

Ughhh why is Adele so cute? [Us Weekly]

Katy Perry and John Mayer took a little vacation. [Page Six]

Chris Colfer and Rebel Wilson have adorable martial arts battles. [Page Six]

Hella over-50 actors want to play parents on Girls. [Page Six]

Howard Stern, charmer, on SiriusXm re: Lena Dunham: "a little fat girl who kind of looks like Jonah Hill and she keeps taking her clothes off." [NYDN]

After his then-girlfriend Sofia Vergara refused to join Scientology, the head of the church arranged for Tom Cruise to meet potential girlfriends Scarlett Johansson, Kate Bosworth, Jessica Alba, Lindsay Lohan and eventual ex-wife Katie Holmes under the guise of auditioning to star in a Cruise blockbuster. [NYDN]