The case by flight attendants and pilots against American Airlines and the clothing manufacturing company that makes the workers' uniforms grew darker this week, as a federal judge unsealed an amended complaint filed against the airline and manufacturer that revealed some disturbing testimony from the plaintiffs.
Philly.com reports that some 7,000 American Airlines employees told the company that "they had experienced problems with a uniform that led to complaints of breathing difficulties, migraines, and rashes," according to the unsealed complaint. The workers blame chemicals found in their uniforms, which are made by Twin Hill—and in their lawsuit, alleging that American Airlines knew about the risks involved with wearing said uniforms and worked to cover it up.
The original lawsuit was filed in 2017, according to the Chicago Business Journal, but the portion against American was thrown out. However, the plaintiffs were given a chance to file an amended complaint, which they did in October. It names both American and Twin Hill.
In January 2017, the Association of Professional Flight Attendants said it received 2,300 complaints about the uniforms, which were rolled out in September 2016. The newly unsealed complaint reveals that American Airlines also heard from its workers during that time; its call center received 3,828 unique callers calls about the uniforms.

According to the lawsuit, one flight attendant said:

This has made my job life threatening. I am not able to be around anybody in the new uniforms because the formaldehyde shuts down my respiratory system and I will need an inhaler, oxygen and EpiPen and I am risking death by being around them.
G/O Media may get a commission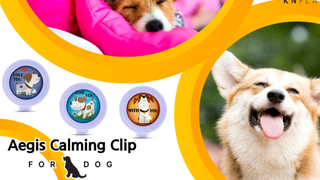 20% off
Aegis Calming Clip for Dogs
Another wrote to the president of American Airlines:
Mr. Isom, I am writing this because of the issues I am having with the new toxic uniform. Thousands of employees are suffering and we are essentially being told that the uniform is safe. Testimonials and photos do not seem to have an effect on getting these recalled. I have infected eyes, scratchy throat, muscle and joint fatigue, headaches and hives and I don't even wear the uniform[.] This is from working next to toxic uniforms. Would you put your family members in this toxic mess?

Flight attendants are subjected to many toxins such as jet fuel and I have personally been in several fume events. This being said AA is supplying toxic uniforms which we wear in a closed environment with recirculated air for up to 14hours a day. I am appalled by the corporate greed that seems to be the number one concern at this time. Not the lowly flight attendants. Shameful...
American Airlines has said the uniforms are safe and called the workers' suit "sensationalized," according to Philly.com. Twin Hill has previously told the APFA that its uniforms are safe. However, a spokesperson for American told Philly.com, "We want to offer people options if they were not comfortable for whatever reason."