On Tuesday night, Democrat Doug Jones won a Senate seat in Alabama, against accused pedophile and horse-mishandler, Roy Moore. What seemed impossible became possible, because black women made it happen. Late Night with Seth Meyers writer Amber Ruffin is here to accept America's overwhelming gratitude.
In a segment on Wednesday night, Ruffin starts, "As a black woman, I just have two things I want to say about last night's election: You're welcome!"
Ruffin says that after the election she saw "black women" was trending on Twitter, and wondered, "Oh god, are we illegal now?" She was relieved to see it was actually white people thanking black women for kicking an alleged pedophile out of the running.
Ruffin suggests white people take their example from the black women voters who got to the polls despite voter suppression, systemic racial oppression in one of the reddest states in the country, and a gauntlet of Confederate statues along the way to the booth.
"White people, I invite you to look upon our example and steal it," she says. "It's called appropriating, and it should be easy for you because you do it all the time. So while you're busy appropriating our music and our fashion and our big fat booties, try appropriating our common sense."
G/O Media may get a commission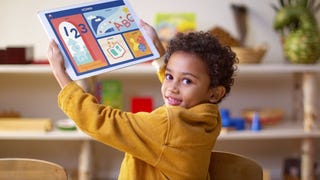 30-Day Free Trial
Homer Learn & Grow Program
And after white people are done thanking black women for this miracle election result, Ruffin says we better start supporting their bids for office and power in government.
"Can you think of a single reason why we shouldn't be in charge?" she asks. The answer is definitely no.