If the list isn't enough, all you have to do is look at these two dating guide covers to see that Amazon's policy of removing sales rankings from "adult" materials is a total epic fail.


Title: The Professional Bachelor Dating Guide - How to Exploit Her Inner Psycho
From The Product Description:: "Face the facts. Women in courting mode are phenomenal actresses; many devote their whole lives to role-playing, camouflaged appearances, and storytelling. They manipulate men by dangling potential sex to satisfy their ego, play games, or vacuum your wallet. Understanding how seduction works is a double-edged sword. You can either go through life playing the victim, or educate yourself using the techniques to your advantage."
Amazon.com Sales Rank: #3,457 in Books



G/O Media may get a commission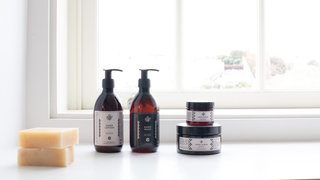 Exfoliate and Hydrate
The Handmade Soap Company


Title: Girl Meets Girl: A Dating Survival Guide
From The Product Description: "The only girl-on-girl dating guide you'll ever need!
Indispensable for any woman who dates women-or wants to-with lively and irreverent advice about meeting girls, making the first move, who picks up the tab, flirting, and surviving bad dates. Plus sex tips for beginners and advanced players."
Amazon.com Sales Rank: None. The book has been stripped of its sales rank due to Amazon's policies.