Amanda Knox, the American college student convicted two years ago of the 2007 sexual assault and murder of her roommate Meredith Kercher, has had her conviction overturned by an Italian appeals court and her release has been ordered by the presiding judge. This acquittal frees Knox to leave the country on her own accord, even though the court's verdict will almost certainly be appealed to Italy's highest court.
The court's announcement came in the midst of a media circus of Italian OJ Simpson-like proportions. Hundreds of rubberneckers lined the streets. Media vans jammed local roadways, and a hundred reporters crowded into the courtroom before the verdict was announced live. Throughout the course of the trial, the Italian media speculated about Knox's sexual proclivities, and at one point an attorney called her a "satanic, diabolical she-devil." Stateside, hopeful supporters of Knox in her hometown of Seattle gathered to watch the live announcement.
While the "she-devil" that has all of Italy in the throes of an apoplectic gossip fit was acquitted of murder, Knox was convicted of defamation of her former employer, who she suggested committed the sexual assault and murder of Meredith Kercher in the wake of the crimes. In Italy, that crime carries a sentence of 3 years, but since Knox has been in prison for 4, she's already served her time.
Upon hearing the verdict, Knox reportedly burst into tears before being escorted from the courtroom. Onlookers inside the courtroom also erupted into cheers, while outside observers had a more mixed reaction. Her family says they plan to fly her out of the country as soon as possible.
G/O Media may get a commission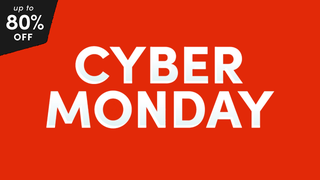 up to 80% off
Wayfair - Cyber Monday
Knox's co-defendant Raffaele Sollecito also had his murder conviction and corresponding sentence overturned.
Murder Conviction Overturned: Knox Released from Prison [TMZ]
Amanda Knox's murder conviction overturned by Italian Appeals Court [Sun Times]