Variety has done the stats on the new scripted TV shows signed to the Fall 2016-2017 season at ABC, CBS, NBC, Fox and the CW, and the landscape is looking all too familiar: 90% white, and 80% male. The publication writes:

There were no non-white female showrunners on new shows for ABC, CBS, or the CW as of press time. The small number of writers of color of either gender working as showrunners on new broadcast network programs demonstrate that in many ways, the path to one of the most powerful positions in TV remains obstructed for them.
It truly brings to mind the Matt Damon logic of Project Greenlight, wherein the star attempted to whitesplain to Effie Brown that diversity should be done by actors, rather than behind the scenes, a sentiment that no doubt much of the entertainment industry echoes—the numbers are here to prove it. Yet as Variety points out, and has been proven both statistically and empirically, that doesn't work, either: when white men are running the show, women and/or people of color are less likely to show up on screen.
A study from USC Annenberg's Institute for Diversity and Empowerment noted that actresses are more likely to receive speaking roles if women are creators. But that organization's most recent study, which was published in 2015, reported that men outnumber women as creators by more than 3 to 1 in all realms of TV, including cable and streaming. Meanwhile, for the 2014-15 season, 19% of broadcast network programs had no speaking roles for African-American characters, and 59% had none for Asian characters, Annenberg says.
When I interviewed Nicki Minaj back in January, she stressed what an accomplishment it was that she has an executive producer credit on the forthcoming ABC Family sitcom about her life (which is not slated until later in 2017, and was therefore not included by Variety's count).
A scan of the names on the list shows why she was right to be proud: Shonda Rhimes and Gina Prince-Bythewood are phenomenal talents, but by the networks's estimation you'd think they were the only black women in the business, and other than Monica Owusu-Breen, who is of Ghanaian ancestry but whom Variety identifies as Asian American, there are no other women of color on the list; white women make up just 12 spots on a list of 50 shows. It's a clear message, and an indisputable ceiling that makes avid viewers such as myself want to tune out entirely. No wonder they're losing to Netflix.
G/O Media may get a commission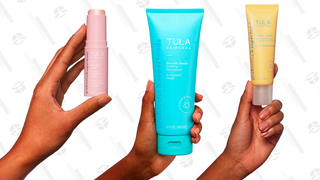 See the full study at Variety.
---
Image via Coramax/Shutterstock