The cast of Crazy Rich Asians, Yara Shahidi, Meredith from The Office, and others came to the premiere of the summer blockbuster Tuesday night in Hollywood, and there were many, many looks: some good, some bad, some ugly. The theme of the night, overall, was high elegance and smizing, which I am very here for. I'm ready for Constance Wu to be uber-famous, and so is Wu, judging by her demeanor on camera!!!
Wu came through dripping in diamonds, sequins, and tassels and rocking a subdued but not-quite-nude lip, which goes with her whole "I come from a royal family from a faraway, arctic land, and I could kill you" steeze. Her earrings look more expensive than my house (I don't have a house) and her pin-straight hair goes with the silhouette of her gown.
On the whole, I love it, and I'm more afraid of her than I've ever been.
G/O Media may get a commission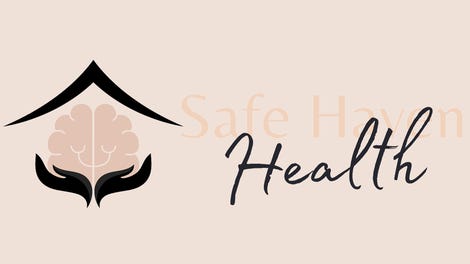 Addiction counseling
Safe Haven Health
I think Awkwafina should live in this dress. This dress is her house now. Sorry. I guess that could get a little uncomfortable, but the fitted torso and perfectly tailored long sleeves and the way the skirt hits the floor and catches the light are all perfect. Plus the pearl accessories and the wavy hair with the hard side-part is a whole thing. I love it. Never change. Literally, never change out of that gown, Awkwafina, if you're reading this.
Have you met Henry Golding? Okay, this is Henry Golding in a Tom Ford blazer. You're welcome.
Michelle Yeoh looks like a beautiful film-noir disco ball in this glittery black Armani dress, and I love her insanely techy watch. Is she going deep-sea diving after this? The high pony plus the coiffed bangs is definitely an interesting combo. I would say just pick one, but I deeply respect going for both.
Have you met Chris Pang? Okay, here's Chris Pang and his deep blue velvet blazer, bowtie, and thumb ring. You're welcome.
Jimmy O. Yang is wearing that gold chain because he knows he can. Bow ties seem standard for the guys this evening, but what really stands out on Yang is his white-and-gold brocade jacket. Paired with the glasses and his long hair, it's a look! I dig it!! Okay, Jimmy!
The ruffled high-low hem on Fiona Xie's dress reminds me of a pristine cupcake wrapper, and not in a good way. This is an extremely goth look, with the diamond serpent necklace and sheer skirt, and it's just not working for me. Her smize is piercing my soul, though, and that is commendable.
Selena Tan is giving me life; she looks like she's having a great time!! Even though her dress could be better hemmed, and then there's the issue of how the feathers on the front of her dress remind me of Jeepers Creepers. But still, I think I get what she's going for, and she's wearing a great attitude, which is the best accessory!
I don't really get what is going on with Kheng Hua Tan's part-robe, part-graduation gown dress, but her shimmery eyeshadow and her parrot-esque earrings tell me she's here to have a good time. And that's great! You do you!!!
Kevin Kwan, the author of Crazy Rich Asians and executive producer of the film, also went for a brocade jacket and paired it over a black V-neck and wire-rimmed sunnies, which somehow keeps this fit cool and casual instead of coming off as Way Too Much. This is definitely on theme for the night: sparkly and a little bit extra. Kudos, Kevin!
Your boyfriend Steven Yeun looks like he forgot he was invited to the premiere until about an hour before, and did the best he could. He is not giving us old-school Hollywood elegance, but he does still look like a snack, so it's fine.
Victoria Loke looks fine in this asymmetrical ruched canary yellow dress and silver heels. I like the diamond detailing, and her hair is enviable. I don't know, she's being totally upstaged by her co-stars, so this is not my favorite look. Sorry!!
Now here we go!!! Kris Aquino plays a character named Princess Itan in the movie, and looks like royalty in this deep yellow off-shoulder grown and drop earrings. The clutch is a little kooky but not in a bad way.
Gemma Chan looks like she's carrying the briefcase with the winners' names at the Oscars with that rectangular mini-purse. Something about this outfit stresses me out, although I love the heels. In general, I think she could have turned up the volume a lot more. What about a sequined train? Rainbow feathers?? A necklace? Maybe it's in that handbag.
Sonoya Mizuno's close cropped hair, bold lip, and ruffled black-and-silver train is really an understated favorite of the premiere for me. With barely-there earrings and not much else in way of accessories, she looks easy, breezy, beautiful but also, nothing about that dress says easy or breezy. This is very serious; she's very serious; and it works. Go Sonoya!!
A note: I'm gonna need more of Awkwafina in ballgowns moving forward, just FYI, so Hollywood, please cast her in more movies.