Lest we forget that actress, newsman progeny and occasional BCBG shopper Allison Williams exists while Girls is between seasons, she and her boyfriend College Humor founder Ricky Van Veen are giving an "intimate" talk at Yale — Williams was Class of '10 — about "TV, film, and the Internet." Perhaps misleadingly, it's called "Life After College = Girls?"
Sure, who better than a connected TV heiress and an Internet rich kid to give soon-to-be graduates tips on affordable neighborhoods and the least cancerous Ramen flavor? But if you want to know where to eat in Manhattan before the New Yorker absolutely RUINS it with a rave review or which hotels in Ibiza leave 40k-gold mints on the pillows, you're shit out of luck, compadre.
Residents of New Haven should not get their hopes up: It's only for current students, and within that group, tickets to the small event will be awarded via lottery system. [Page Six]
---
Josh Duhamel and his Black Eyed Pea wife, who is currently between names (currently changing it to Fergie Duhamel) have revealed the gender of their baby. Not, unfortunately, by making that creepy long-haired white guy from the Black Eyed Peas announce it via bullhorn on the top of the Hollywood sign. But this is almost as ridiculous:
As Kelly Ripa and Michael Strahan held up pink and blue onesies in front of the Safe Haven star, he teased the audience, quipping, "What do you guys think, boy or girl?"

After some playful back and forth, Duhamel grabbed the blue option as the crowd cheered.
G/O Media may get a commission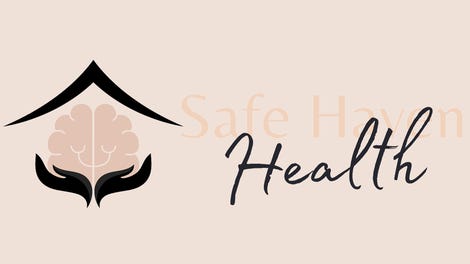 Addiction counseling
Safe Haven Health
Thus begins the prequel to The Truman Show. [Us Weekly]
---
Pippa Middleton is considering a lawsuit against the owners of parody Twitter account @pippatips, which sends up her common-sense-masquerading-as-etiquette-handbook "entertaining guide" Celebrate.
Her people have written a letter to her publisher to demand a cease-and-desist letter from @pippatips. A good way to mail a letter is to put the letter in a mailbox. [Page Six]
---
That luridly visible pelvic bone under low-rise jeans named Adam Levine and 24-year-old Victoria's Secret Angel Behati Prinsloo are engaged. Levine recently broke up with a different young model.
Groundbreaking! I feel like I'm in that part in All The King's Men where diligent Washington D.C. reporters Dustin Hoffman and Robert Redford discover that a rock star is marrying a model. [People]
---