Sorry in advance if you were planning on eating food today, but I've got some bad news. LITERALLY EVERYTHING IS FULL OF POISON AND/OR FECES. Your food is trying to kill you. "But Lindy," you might say, "Not eating the food will surely kill me as well. It is known as starvation, and it's really bad for you." To which I say, friend, it sounds to me like you're going to die either way. So the question you have to ask yourself is: Do you want to die with diarrhea, or without it?????
No but seriously, there are like a million food contamination stories today.
First, 5,000-ish people have been exposed to hepatitis at a Missouri Red Robin:
The Springfield-Greene County Health Department announced Wednesday that the Red Robin restaurant, at 3720 S. Glenstone Ave., reported on Tuesday that a worker had the liver disease.

Anyone who visited the restaurant between May 8 and May 16 can receive the immunization Thursday and Friday at a Remington's restaurant at 1655 W. Republic Road, and at the Smith Glynn Callway Clinic from noon to 4 p.m. Saturday through Monday.
Officials said customers must be vaccinated within 14 days of their possible exposure, or the vaccination won't work, The Springfield News-Leader reported.
Idea: Instead of "bottomless" steak fries, how about "incurable" steak fries?
Also, seven TONS of hummus have been recalled for possible listeria contamination:
Texas health officials said they identified possible contamination in Target Archer Farms Traditional Hummus, prompting Lansal to recall many of its hummus products sold at Trader Joe's, Target and Giant Eagle.

According to the U.S. Food and Drug Administration (FDA), the recall affects more than 14,800 pounds of hummus and dip products, which are listed on the FDA website.
G/O Media may get a commission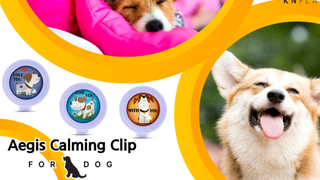 20% off
Aegis Calming Clip for Dogs
And a shitload of baby yogurt has been recalled because of coliform bacteria:
These bacteria are often found in healthy people and often don't cause illness if they contaminate food and are eaten – but sometimes they do, although it's not completely clear how or why. Whether or not they cause illness may depend on the people who eat them – their health, their own genetic make‐up, and/or how much of the bacteria they eat. The illness these bacteria are thought to sometimes cause if they contaminate food is gastroenteritis – watery diarrhea and other symptoms that may include nausea, vomiting, cramps, pain, fever, and chills.

The majority of the recalled product was pulled from store shelves, but there is a possibility that a small number were purchased. Consumers who purchased the potentially affected YoBaby yogurt cups are asked to return opened and unopened containers to their retailers to be reimbursed for the full value of the purchase.
And fucking MANGOES are turning their backs on you too:
Pacific Organic Produce from San Francisco issued a recall of several organic mango cases which could be contaminated with Listeria monocytogenes bacteria. The mangoes were sold under the Purity Organic brand.

..."No illnesses have been reported to date. However, the recall was issued as a precaution because a single sample in a FDA sample yielded a positive result for Listeria monocytogenes. Pacific Organic Produce is coordinating closely with regulatory officials and has contacted its customers to ensure that any remaining recalled products are removed," it stated.
I THOUGHT WE HAD SOMETHING SPECIAL, MANGOES.
Oh, AND a bunch of stores may have received "tainted beef."
The FSIS announced earlier this week that 1.8 million pounds of ground beef products were being recalled because they could be contaminated. The federal agency has since named five retailers that may have received the tainted products.

They are as follows:

— Gordon Food Service Marketplace stores in Florida, Illinois, Indiana, Kentucky, Michigan, Ohio, Pennsylvania, Tennessee and Wisconsin

— Surf N Turf Market in Sebring, Florida

— Giorgio's Italian Delicatessen in Stuart, Florida

— M Sixty Six General Store in Orleans, Michigan

— Buchtel Food Mart in Buchtel, Ohio
I'm fine with a little beef in my taint—I just don't like taint in my beef, AMIRITE LADIES!!?!?!?!?!?!!? [crumples to floor, face twisted in silent scream]
All this diarrhea-food is really putting a cramp (LITERALLYSFJSDFSDFKJSHDF) in my dinner plans tonight. Thanks for ruining ANOTHER Red Robin Beefy Mango Yogurt Hummus Burger Jammer Thursday, listeria. Dickhole.
Image via Dziewul/Shutterstock.