Alison Bechdel, the cartoonist behind Dykes to Watch Out For, Fun Home: A Family Tragicomic, and Are You My Mother?: A Comic Drama, and, of course, the ever-relevant Bechdel Test, has been named a recipient of this year's MacArthur Fellows, also known as the "genius grant." AWESOME.
The title (and $625,000 cash prize) was surprise-awarded to her and 20 other fellows including Pamela Long, an independent science and tech historian, and Sarah Deer, a legal advocate for Native American women. The MacArthur Foundation describes Bechdel:
Alison Bechdel is a cartoonist and graphic memoirist exploring the complexities of familial relationships in multilayered works that use the interplay of word and image to weave sophisticated narratives. Bechdel's command of sequential narrative and her aesthetic as a visual artist was established in her long-running comic strip, Dykes to Watch Out For (1983–2008), which realistically captured the lives of women in the lesbian community as they influenced and were influenced by the important cultural and political events of the day.
Bechdel herself seemed pretty delighted at the win:
G/O Media may get a commission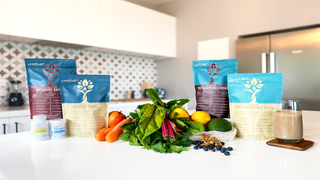 The Bechdel Test has become more and more relevant in today's media culture, as women fight their way onto the big screen in more diverse roles. It was first published in a 1985 Dykes to Look Out For strip (Bechdel herself attributes the idea to her friend Liz Wallace). In the strip a female character states:
I only go to a movie if it satisfies three basic requirements. One, it has to have at least two women in it…who, two, talk to each other about, three, something besides a man.
The character later remarks, "Last movie I was able to see was Alien."
While the Bechdel Test has been subject to its own criticism for being an incomplete gauge of women in film, as Soraya Nadia McDonald at Washington Post points out, it's impressive how present the test has become in modern film analysis. Movie theaters in Sweden have even adopted a movie rating system based on the Bechdel Test.
Congratulations, Alison Bechdel! And seriously, people. Go read Fun Home. Or Dykes. Or Are You My Mother? Now.