Above is a GIF of Corky St. Clair (as played by Christopher Guest) reacting to a middle-aged performing a particularly vulgar scene from Raging Bull in an audition for a community theatre. I made a similar face when reading a Facebook post written by Alexis Arquette in which she responded to Jada Pinkett Smith's Oscar boycott by changing the subject entirely and calling her and Will Smith closeted gay hypocrites.
In a post that has since been deleted, she wrote:
"When Jada comes out as gay and her beard husband admits his first marriage ended when she walked in to him butt servicing his sugar daddy Benny Medina..then I will listen to them. Will threw a fit on the set of Six Degrees of Separation when he was required by the scene to kiss Anthony Rapp. He persuaded the director to shoot the back of his head in frame. Blocking the non existent lip lock entirely. Fuck him. Gays have enemies. They lurk in gilded closets. Outing is healthy. You are either wish or against us. You decide. Today."
These are by no means new rumors—though they are more detailed than I expected—but now's not the time for this, Alexis! Try again later. Or don't!
---
Jennifer Aniston recently told People she wants to be "the first 80-year-old to go out there successfully in a bikini." I presume this was said to the magazine unprompted. Aniston continued:

"I don't think anybody needs to rein in anything because of an age. That is absolute BS. To each his own! Everybody needs to stay in his own backyard."
G/O Media may get a commission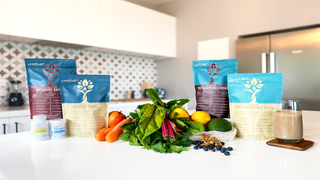 OK, that's great. And sure, I support Jennifer Aniston unconditionally for unknowable reasons. But I still have a question: what does she mean by "out there"? Out where? Where do you want to go out in a bikini at age 80? A movie set? Your front yard? Sandra Bullock's front yard? Smartwater's corporate headquarters?
Give me more details, Jen. I need to know what I'm supporting here.[People]
---
Reese, you have an Oscar. You don't need to do this.

---
Jamie Lynn Sigler has MS. [People]

Emile Hirsch made a good decision. [Page Six]
"Can you pay my credit card bills? Can you pay my automo bills?" - Tori Spelling [TMZ]

Scott Disick and Chris Brown are still the world's worst two-person squad. [Page Six]

The Hemsworths are such a close, kooky, muscular family! [People]

LEO WON!!!!!!!!!!!!!!!!!!!!!!!!!!!!!

!!!!!!!!!!!!!!!!!!!!!!!!!!!!!!!!!!!!!!!!!!!

!!!!!!!!!!!!!!!!!!!!!!!!!!!!!!!!!!!!!!!!!!!a climate change award. [Page Six]

---
Contact the author at bobby@jezebel.com.
Image via screengrab.