THIS IS NOT A DRILL. THERE IS A MAN SHORTAGE IN HONG KONG. STOP THE PRESSES! THEN REMOVE THE PRESSES AND REPLACE THE PRESSES WITH MACHINES FROM THE OLD BROKEN DOWN MAN FACTORY. WE NEED MORE MEN, GODDAMN IT!
Seriously, though: there's currently a yawning gender gap in Hong Kong, and it's only going to further widen. According to the Atlantic, there are currently 876 men for every 1,000 women. In 20 years, that number will be more like 763 men to every 1,000 women. Alarmist statisticians who just really think you should focus more on getting your FAMILY ducks in a row right now and worry about career later estimate that 1 in 5 girls born in Hong Kong today will be single... FOREVER. (faints onto fainting couch)
The problem is, explains David Cox, is multi pronged. On one prong, we've got men in Hong Kong marrying women they meet in mainland China, since many of them work there, anyway. On another prong, we've got the whole Hong Kong Women Are Driven, Independent, And Career Oriented And Hong Kong Men Don't Like That thing. Another prong: Hong Kong men are raised to believe they should be hard-working providers, while women who are successful in their own right don't need that; they want romance and Hong Kong men don't quite "get" romance just yet, explains a sociologist quoted in Cox's piece. On another prong, the Numbers Are On Men's Side So They Can Wait Until They're Older To Marry Much Younger Women thing. And on the final prong, something about how Hong Kong women are too picky and won't lower their standards. Hello, Brooklyn.
So now, eligible Hong Kong bachelorettes are doing that thing where they try to step up their dating game in a way that to them probably seems essential as a means to achieve their life ends, which is written about by outsiders like an episode of a show called Desperation Theater and we all gather around and gawk at how silly it all sounds. Here's more from The Atlantic,
The numbers of women seeking professional dating advice have risen rapidly over the past decade, and there are now almost 50 practicing plastic surgeons in the city. One of the most coveted procedures is upper blepharoplasty or double eyelid surgery, where patients obtain a set of upper eyelid creases. This is a recognized sign of beauty throughout Asia, where double eyelids occur naturally in around 50 percent of the population.

27-year-old accountant Laura recently underwent her first liposuction procedure at the Life Clinic, one of the biggest centers in the city, and is planning a second early next year. She believes that she can only find her life partner once she achieves her own ideal of physical perfection.
G/O Media may get a commission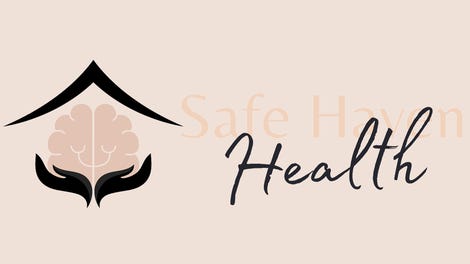 Addiction counseling
Safe Haven Health
Does this sound extreme? Absolutely. But Hong Kong is by far from the only place where women and men's expectations about love, marriage, and partnership aren't progressing at equal rates or lopsided gender ratios are coloring courtship; every country puts its own fucked up pressure on men and women to play the musical chairs mating game. We're not dealing with a gender disparity in the US, but we still have our own flavor of desperate over here, reflected cartoonishly on The Bachelorette, where beautiful 24-year-old dentil hygienists stationed in front of a fake garden of lush tropical plants sob that they'll be alone forever after a Ken doll named Thad rejects them on TV. In Russia, the hyper-masculine pressure placed on men doesn't exactly vibe with more forward-thinking women in the country, prompting some to eschew Russian men altogether. And in India, thanks to lingering cultural pockets that encourage of sex-selective abortion and infanticide, a shortage of brides that has led to very young girls being trafficked into marriages. When a desire for lifelong partnership is commodified, nothing good or healthy comes from it; we end up with tiny cultural tragedies like Bridezillas and pressure to have eyelid fold surgery and huge cultural embarrassments like child trafficking.
There goes the bride.
[Atlantic]