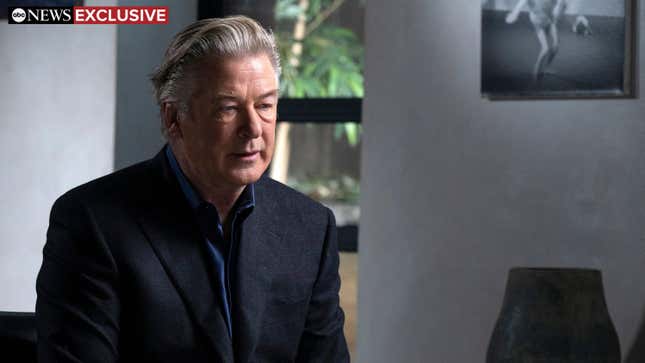 A New Mexico prosecutor has charged Alec Baldwin with two counts of involuntary manslaughter Thursday morning in the October 2021 fatal shooting of cinematographer Halyna Hutchins on the set of the movie Rust. The movie's armorer, Hannah Gutierrez-Reed, will be charged on the same counts. Baldwin was handling what he believed to be an empty or "cold" prop gun that fired off, killing Hutchins and injuring director Joel Souza. The prosecutor, Mary Carmack-Altwies, stated that no charges were filed for injuring Souza.
Is Emmy Rossum Old Enough To Play Tom Holland's Mom?
Baldwin, who also served as producer of the indie Western, has maintained that the gun fired as he cocked it, without pulling the trigger. In November 2022, he sued crew members of the film, including armorer Hannah Gutierrez Reed, first assistant director David Halls (who he says handed him the gun and assured him it was "cold"), property master Sarah Zachry, and weapons and rounds supplier Seth Kenney and his company, for negligence. "More than anyone else on that set, Baldwin has been wrongfully viewed as the perpetrator of this tragedy," wrote Baldwin's attorney. "By these Cross-Claims, Baldwin seeks to clear his name."
Prior to the fatal shooting, crew members on the Rust set noted that there were a number of concerning safety issues. An investigation by the Los Angeles Times found that there had been two accidental gun discharges by Baldwin's stunt double. "There should have been an investigation into what happened," a crew member told the Times. "There were no safety meetings. There was no assurance that it wouldn't happen again. All they wanted to do was rush, rush, rush." Following this incident and right before the fatal shooting, about half a dozen crew members walked off set, also citing issues with lodging and payment.