The Alabama Legislature approved a law Wednesday night that will prevent abortion clinics from operating within 2,000 feet of a public elementary or middle school. If signed by the governor, the law will force one clinic in Huntsville to move for the second time in two years. The legislature also approved a bill banning what it called "dismemberment" abortions, or D&Es, a common second trimester procedure.
The name of the game with anti-abortion laws lately is making them both ridiculous and mind-bogglingly specific. The aim is to either make abortions impossible for patients to obtain, to drive abortion providers out of operation, or to just practice some ridiculous junk science, as with Utah's recent law requiring abortion-seeking women to take painkillers for their fetuses.
Alabama's new law, Senate Bill 205, is a little of all of the above; the Tuscaloosa News reports that proponents of the bill are defending it by saying that it's necessary to protect schoolchildren from protesters outside the clinics, an excuse so nonsensical it's almost as though no one is trying to cover their real agendas anymore.
The bill would target the only licensed abortion provider in north Alabama, Huntsville's Alabama Women's Center for Reproductive Alternatives, which is across the street from a middle school. The clinic was already forced to move in 2013 after a new set of regulations required expensive renovations they couldn't implement in their existing building. The clinic was closed entirely for four months during the move, during which time people seeking abortions had to drive 156 miles to Tuscaloosa.
At the same time, the legislature also approved Senate bill 363, banning dilation and evacuation procedures, or what abortion opponents like to call "dismemberment abortions." Similar bans in Kansas and Oklahoma have been overturned in court challenges; like those laws, Alabama's only provides the vaguest exception, allowing D&Es in the case of a "serious health risk to mother," as the bill summary puts it.
G/O Media may get a commission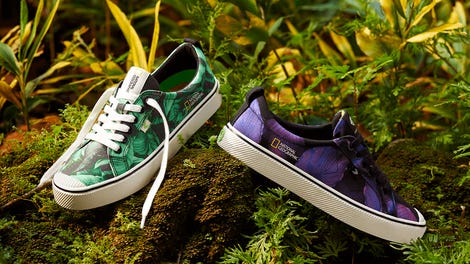 New New New
Cariuma + National Geographic
It's quite likely that Governor Robert Bentley will sign both bills. The Governor is recovering from a sex scandal involving an aide and may be impeached. But he's also deeply against abortion, on moral grounds.

---
Alabama Women's Center in Huntsville. Image via Google Maps