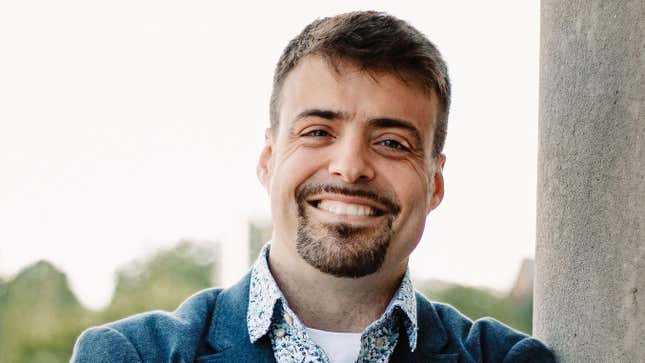 Freshman Alabama Rep. Ernie Yarbrough (R) has announced new legislation called the Abolish Abortion in Alabama Act, which would classify abortion as homicide and allow women and people seeking abortions to be charged with murder. Lawmakers in places like Texas have proposed bills like this before, but they never passed—and if they had, they'd have been unconstitutional under Roe v. Wade. Now, while national anti-abortion groups still claim they oppose criminalizing pregnant people, lawmakers are making clear what reproductive rights advocates have warned about all along: They really want to jail us for seeking medical care.

Republicans Pull Out All the Stupid Stops While Debating Abortion
Yarbough, who was elected this past November, claimed he was running for office on a "medical freedom" platform in the wake of covid. "I ran on a passion of things like medical freedom because I had friends who lost their jobs who served during COVID in the medical profession in my county, my district," he said. "So medical freedom is something that's important to me, and the right to make choices for ourselves." Very ironic, sir.
Under the 2019 Alabama abortion that took effect last year, women and people seeking abortions cannot be held criminally or civilly liable. Yarbrough's bill, for which text is not yet available, would repeal a section of the state homicide code that excludes abortion, according to Alabama Political Reporter. "Abortion is murder, and justice demands that our laws treat it as such," Yarbrough said in a statement. He's calling it The Abolish Abortion in Alabama Act, in a gross nod to the slavery abolition movement.

Yarbrough told told the conservative outlet 1819 News that the current Alabama abortion ban doesn't go far enough because it doesn't treat abortion as murder or allow punishment for self-managed abortions. Yet, Yarbrough claimed in the same interview, "This law does not make any new criminals. All it says is that the same legal process that you and I enjoy in the protection of our life, all human life gets to enjoy." He said the only exception is treatment of ectopic pregnancies, which are life-threatening if allowed to continue.
G/O Media may get a commission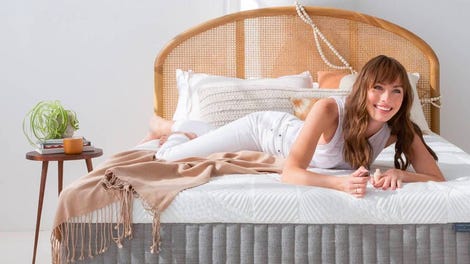 Sleep Sale
Sleep Sale - Brentwood Home
The anti-abortion group End Abortion Alabama is behind the bill, and EAA founder DJ Parten told Alabama Political Reporter that prosecutors could very well charge women who have abortions with murder—and they'd deserve it, too. He said his group was "working on some things" to "protect" women who are coerced into having abortions, "but women who intentionally terminate their child should not be granted blanket immunity. There certainly are exceptions where we don't want them to face prosecutions. But women openly boasting about abortions, using that language, those women are not victims. Nobody by nature of being a woman should be immune from prosecution."
Alabama isn't the only state considering classifying abortion as murder. As writer Jessica Valenti highlighted, South Carolina lawmakers are considering their own legislation to define life as beginning at "the moment of fertilization" and to classify abortion as homicide. House Bill 3549 says, in part: "In a prosecution under this article where the victim is an unborn child, unless specifically provided otherwise...enforcement is subject to the same presumptions, defenses, justifications, laws of parties, immunities, and clemencies as would apply to the homicide of a person who had been born alive." That means people who have miscarriages or abortions—or even use certain forms of birth control that Republicans don't like—could be charged with murder.
Gone are the days when then-candidate Donald Trump was forced to backtrack after "accidentally" saying there should be "some form of punishment" for women who seek abortion, because Republicans and anti-abortion activists were desperately trying to avoid that narrative. The Overton Window shifts again.