Alabama Chief Justice Roy Moore has been suspended for the rest of his term for telling Alabama judges and court clerks not to follow the Supreme Court's gay marriage ruling. Moore's term was set to end in 2019, and the Alabama Court of the Judiciary said he'll be suspended without pay.
Moore has long been flamboyantly anti-gay, ruling against a lesbian mother in a 2002 child custody case under the logic that engaging in gayness made her unfit. In a concurring opinion, he wrote that homosexuality was "an inherent evil," "destructive to a basic building block of society —the family," and that anyone who was gay was, by virtue of that fact alone, an "unfit parent."
So it's not surprising that he was somewhat undone by the Supreme Court striking down bans on same-sex marriage. He issued an order in February 2015 telling local judges and officials not to grant same-sex marriage licenses, because the Alabama Constitution didn't permit it. (Voters there adopted a constitutional amendment banning gay marriage in 2006.)
But federal law trumps state law, and Moore had several ethics complaints filed against him, including one by a Dothan drag queen named Ambrosia Starling. In their ruling Friday, the Alabama Court of the Judiciary (COJ) declared that the suspension is effective immediately and they didn't believe Moore had merely been trying to issue a "status update" clarifying the effects of the SCOTUS ruling on the state.
In a March 2016 opinion, Moore doubled down on his stance that homosexuality is bad and unnatural. Let's see this thing at length, via Courthouse News:
"Homosexuals who seek the dignity of marriage must first forsake the sexual habits that disqualify them from admission to that hallowed institution," Moore wrote.

"Sodomy has never been and never will be an act by which a marriage can be consummated," he added.

Children will be the "great sufferers," according to Moore, as they will be raised in "unnatural families that contradict the created order."

Moore concluded his opinion by stating, "The great irony of the Supreme Court's embrace of the homosexual campaign to redefine marriage is that the homosexual movement has embraced marriage only for the purpose of destroying it. The ultimate goal of that movement is to drive the nation into a wasteland of sexual anarchy that consumes all moral values."
G/O Media may get a commission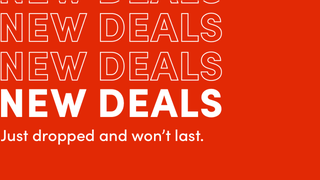 Up to 70% off
Wayfair - Cyber Week Deals
(We will note here that we're claiming Wasteland of Sexual Anarchy for a future thrash metal band and will pursue legal action against anyone who tries to claim it.)
The COJ also said Moore has a long history of employing "arguments that his actions and words mean something other than what they clearly express." They're referring to 2003, when Moore was removed from the bench for defying a federal court order to take down a Ten Commandments monument he'd had secretly installed in the courthouse. (Moore had the monument installed in the middle of the night without notifying his fellow judges; he did, however, tell a Christian ministry, so they could film the whole thing.)
The New York Times notes that Moore, 69, can't run for the judiciary again in 2019 due to his age. Bye, Roy!