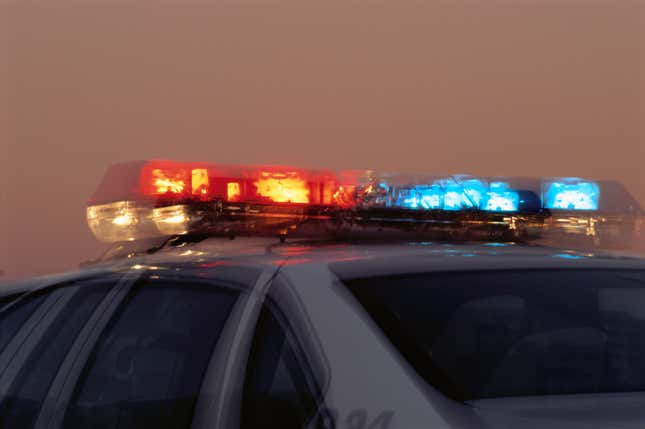 An Alabama woman was arrested on Tuesday and charged for chemical endangerment of a child after having a stillbirth. Chelsey Redmon-Zellers, 24, delivered a stillborn baby at a hospital on May 18 following a full-term pregnancy, and the baby allegedly tested positive for methamphetamine, amphetamines, and fentanyl. Redmon-Zellers also tested positive at the hospital. Her bail was set at $200,000. The state's chemical endangerment law was originally designed to protect children from home-based meth labs and was never intended to be used against pregnant women.
Conservatives Have Launched an Ectopic Pregnancy Misinformation Campaign
How is this happening? According to AL.com, the state Supreme Court gave prosecutors its blessing about a decade ago:

Lawmakers passed the chemical endangerment law in 2006 to protect small children from fumes and chemicals from home-based meth labs. District attorneys soon began applying the law to protect the fetuses of women who used various drugs during pregnancy. Justices on the Alabama Supreme Court upheld and affirmed prosecutions of pregnant people in 2013 and 2014.
The woman was allegedly using drugs, but people with addiction deserve treatment, not criminalization—and jail is especially dangerous for pregnant people. Despite that fact, Coffee-Pike County District Attorney James Tarbox said, "It is this office's hope that pregnant women who intend to use drugs and other harmful substances will seek the help and assistance they need rather than follow a path that leads to the death of their baby."
The problem is that if people seek help for substance use during pregnancy, they're likely to get arrested. And hospitals often subject people giving birth to nonconsensual drug testing, which can turn up false positives and lead to family separation.
Alabama is notorious for charging pregnant people under the chemical endangerment law, particularly in Etowah County, but arrests happen outside of Alabama, too. The advocacy group Pregnancy Justice has documented more than 1,700 instances of pregnancy-related criminal charges—including for drug use, miscarriages, and stillbirths—since 1973, with more than 1,300 of those arrests occurring between 2006 and 2020 alone.
In fact, Jezebel covered news yesterday of a Nebraska teenager who accepted a plea deal on charges related to an alleged self-managed abortion with pills. Celeste Burgess, 18, had a stillbirth in April 2022 and just plead guilty to a felony charge of concealing or abandoning a dead body. She faces up to two years in prison.
The highest-profile recent case of a pregnancy arrest related to drug use is that of Brittney Poolaw, a member of the Wichita and Affiliated Tribes, who was convicted of manslaughter and sentenced to four years in an Oklahoma prison for a stillbirth after alleged substance use.
Advocates expect more people to be charged now that Roe v. Wade has been overturned. As Dana Sussman, acting executive director of Pregnancy Justice, previously told Jezebel, "For so long now we've seen too many rogue prosecutors just entirely misapplying the law—where pregnancy loss isn't a crime, to be clear. Without Roe, prosecutors are going to be emboldened, and apply criminal laws to pregnancy even more."
People who need assistance self-managing a miscarriage or abortion can call the Miscarriage + Abortion Hotline at (833) 246-2632 for confidential medical support, or the Repro Legal Helpline at (844) 868-2812 for confidential legal information and advice.